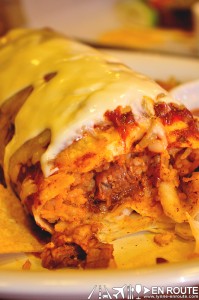 Not much Mexican cuisine can really be found in the Philippines, even in the Metro Manila area. From the years that have gone, the most that people will see of it is just a subset in a menu (mostly variations nachos and tacos like those in T.G.I. Friday's) or the fastfood and food stall offerings you see in some malls.
However, none of them seems to give quite a more fulfilling Mexican taste and experience. Heck, given the scarcity, people would always make Manana in Boracay a must-go-to every time one is there just to get a taste of some acceptable Mexican cooking.
And with the Filipino palate beginning to become more distinguishing  as shown with the success of weekend and night markets that sell globally inspired flavors, it is definitely ready for a more upscale Mexican feel.
So the opening of Orale! Taqueria Mexicana in the Fort Strip, Bonifacio Global City, Philippines has become a welcome sight for foodies with a never ending appetite to try something different.
Click here for a look at the second visit to Orale! Fort Bonifacio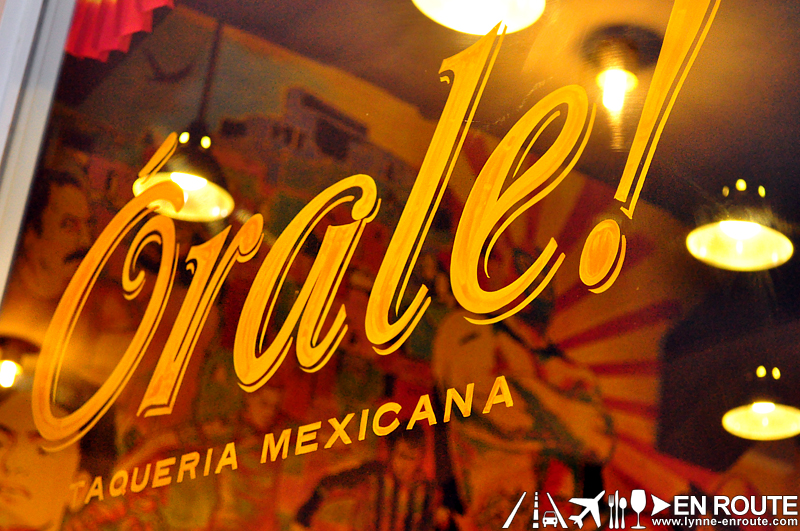 Orale (best to learn how to pronounce it here) is like a Spanish/Mexican expression of "OK!" or "Alright!" (Or, if you want it exaggerated, it can even mean O….M… G…. !!!!) expressed with great elation, and Orale! Mexian Taqueria is all right!
Unfinished concrete floorings and walls complemented by wooden chairs and tables give a feeling of stepping into some hole-in-the-wall abode, and the little accents here and there are truly inspired by the Mexican culture. From banners usually hung on Cinco de Mayo celebrations and the hanging piñata, it cannot be mistaken for anything else.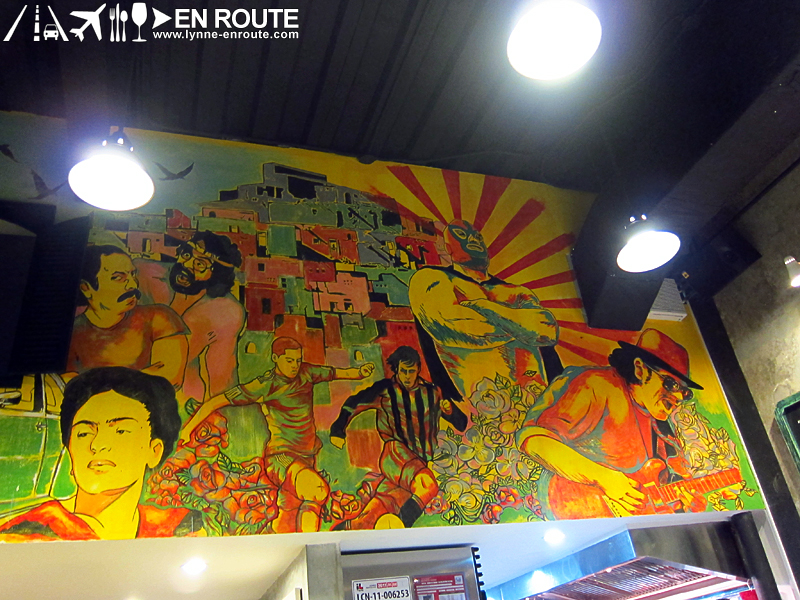 Worth noting is the painted mural of some of the most celebrated of Mexican society: Our Lady of Guadalupe, Luchadors (Mexican Wrestlers), Carlos Santana. Even El Chicharito, the new Mexican football sensation is here!
Sit back and start off with some Nachos (PHP 245.00 for the regular sized carne asada) or while having a swig of some Corona beer with a slice of lime or their flavored margaritas. Once you get into that warm and fuzzy mood for food, it's time to order the goods!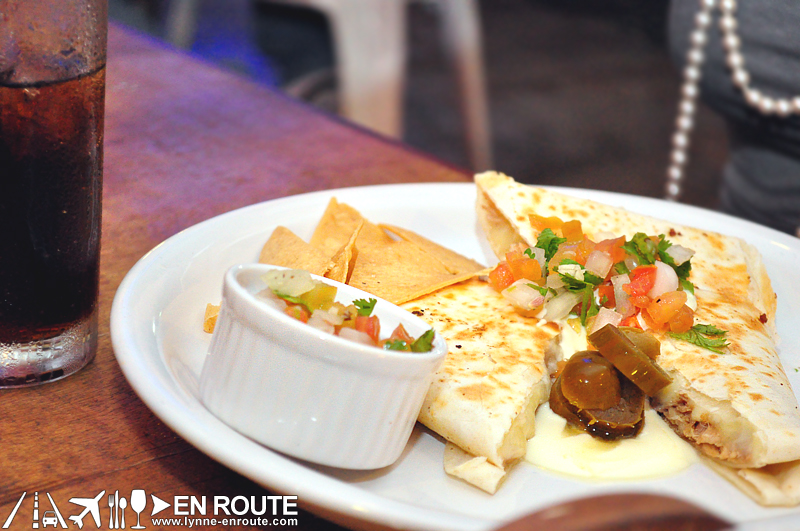 Pollo Asado Quesadillas (PHP 235.00) proved to be a great starter, with the soft tortilla wrap and light chicken going well with your choice of dip. Other light choices would be their Tacos (Ranging from PHP 155.00 to PHP 225.00). Be wary of these ones. They are can be spicy even if you remove the jalapeno from the stuffing.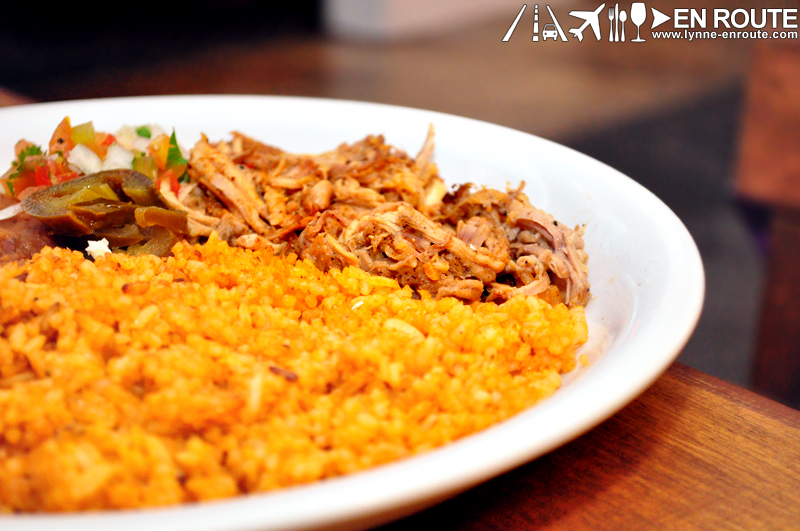 For a heavier meal time, Arroz Platitos (Starting at PHP 255.00) will satisfy with the serving of rice, your choice of meat, and salsa topped with jalapeno (can't be Mexican without jalapeno). Eat it with gusto.
And it cannot be Mexican in Orale! Taqueria Mexicana without getting their Burritos (Starts at PHP 185.00 for regular sized ones). Get it Wet (smothered in melted tomato sauce, cheese, and cream dip). When you order it, this will be more than enough for one person. Some have found the regular sized ones enough to feed two people. Once you slice it and see it stuffed with rice, refried beans and your choice of meat, you know it will leave a heavy clunk in your stomach.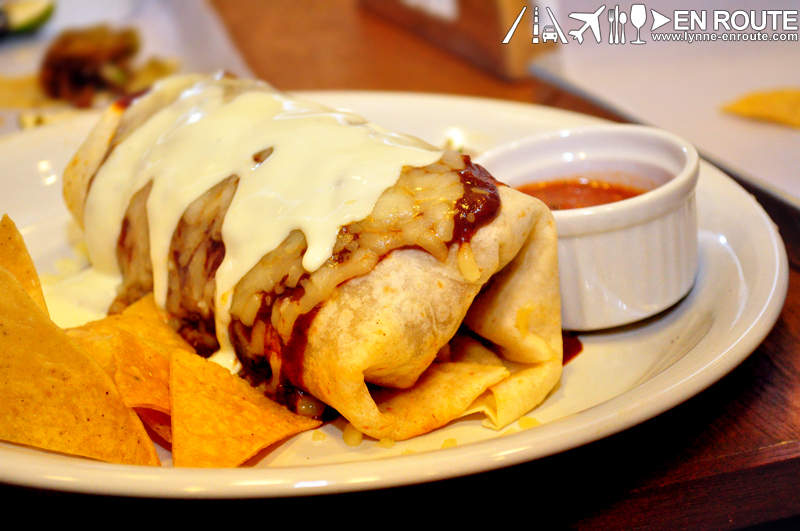 It was too big to finish for the night that the remaining half was reserved for eating the next day! It fared well in the leftover test, much like the deep dish pizzas from Midnight Mercato.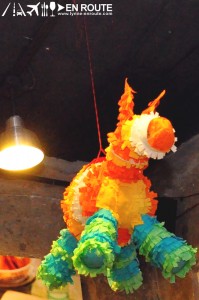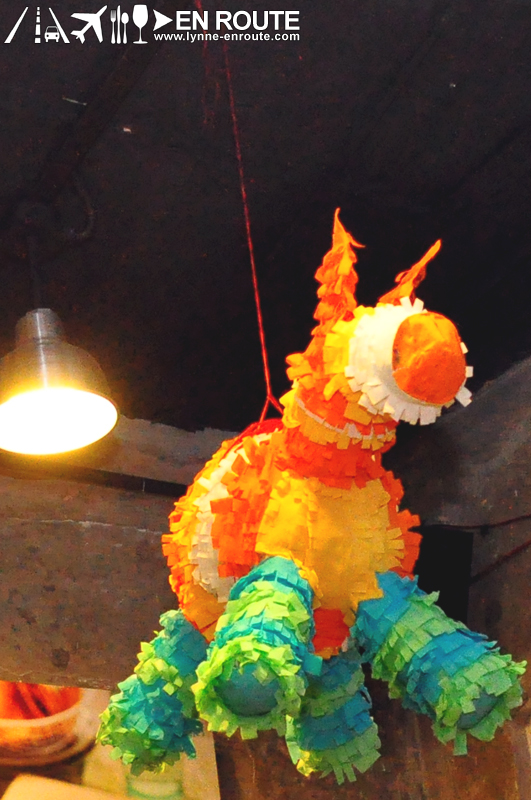 Orale! Taqueria Mexicana adds to the variety of cuisines found in the Fort Bonifacio Global City, and seems to be a mainstay for quite some time. With the growing cuisine taste and the festive attitude of the locals of the Philippines, Orale! Taqueria Mexicana will find its place in the Filipino taste buds.
Orale! Taqueria Mexicana is located at the G/F of the Fort Strip, Bonifacio Global City, Philippines. Tel. Nos. +632-552-2660. Visit their Facebook page here.
Are there other Mexican restaurants worth noting in the metro? Join us on Facebook and share it with the rest 😀 !
Comment on this and Share it on Facebook!
comments
Powered by Facebook Comments