When the chilly breeze of Baguio begins to nip you as you stroll along the city or the adjacent tourist attractions like strawberry picking in La Trinidad, Benguet, options to warm yourself up abound in the Camp John Hay area. You can get a cup of hot coffee or chocolate, some swigs of wine or liquor (if that's your thing), or a nice sizzling skillet of meat drowned in thick savory gravy. For the last part, Tender Joe Steakhouse is a gift from the heavens.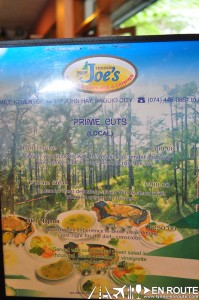 As seen in the menu of Tender Joe Steakhouse, sizzling steaks are packaged with soup, salad, your choice of rice or mashed potatoes, and drinks to make your trip to Camp John Hay worth it. Pick your cuts depending on your appetite. The smallest cut is the Filet Mignon, but it is also the one wrapped in juicy bacon!
You also have the option of getting the items ala-carte, if all you are after is that sizzling plate of steak as shown below: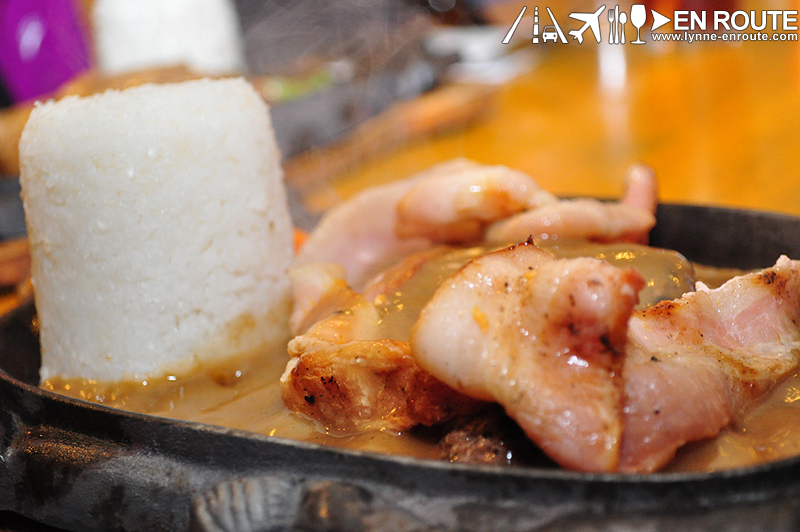 The filet mignon wrapped in bacon is served in a hot plate with a cup of rice or mashed potatoes and poured with gravy. The sizzling sound as the gravy bubbles warms up the soul. Upon taking your first bite, it warms up the body as well. Anyone with a love for meat will be hard pressed find this unappealing.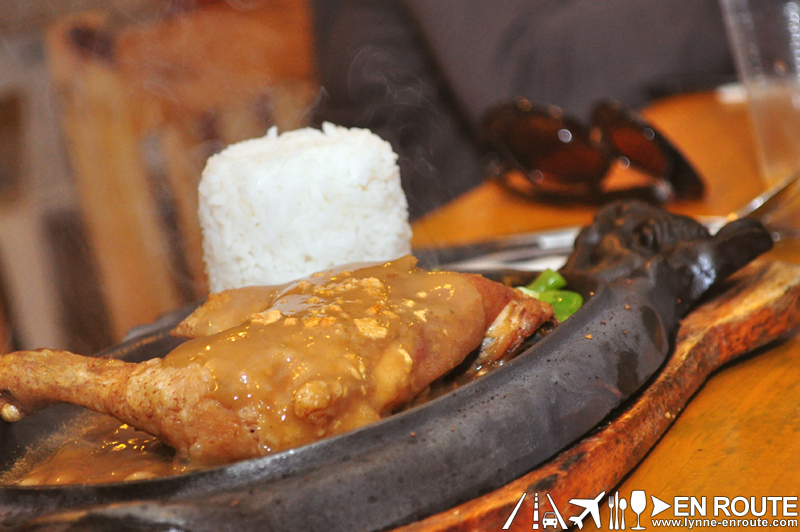 Not for beef? They also have chicken, pork or fish in the menu. The hot plate entrees are highly recommended to enjoy it with the gravy. Smother it all over the rice or mashed potatoes for that fulfilling hot plate experience. Best of all, it is moderately priced so it wont' break the bank!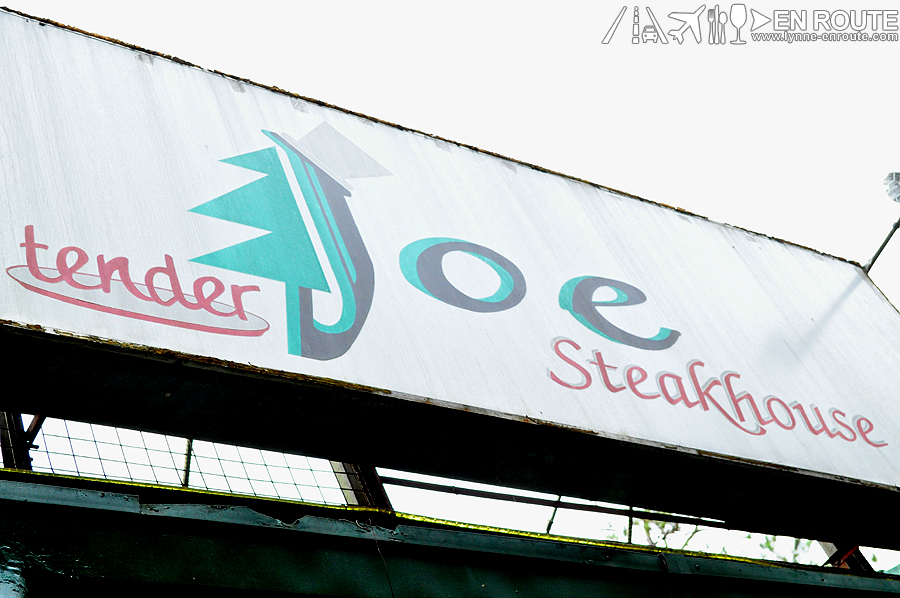 Baguio City will have their share of hot plate wonders in other places around town, and all of it will be gratifying. But if in Camp John Hay and the craving for the meaty kind beckons, the aroma of Tender Joe Steakhouse will draw the crowd for that sizzling steak satisfaction.
Tender Joe Steakhouse is located at the Mile Hi Center inside Camp John Hay, Baguio City, Philippines. Tel Nos. +6374-446-0951
Comment on this and Share it on Facebook!
comments
Powered by Facebook Comments