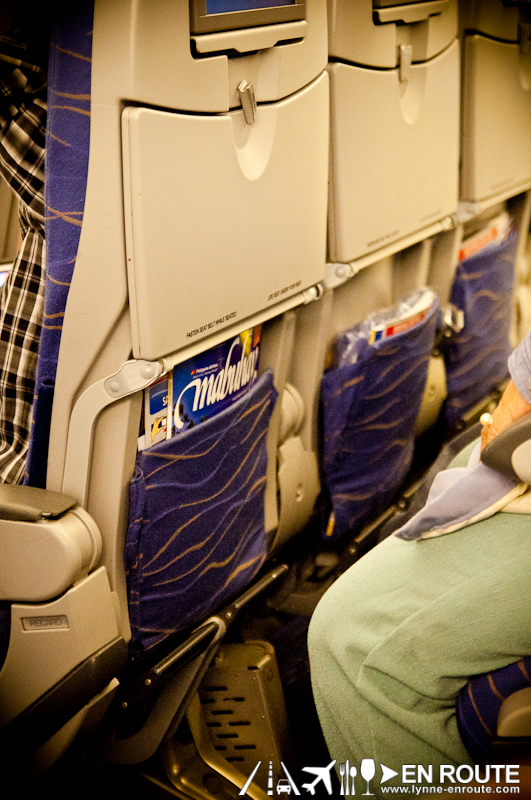 The majority of us cannot easily afford Business Class tickets for air trips. But that's how the world turns, so those snazzy seats will have to wait until we all get rich (or accumulate enough miles from travelling everywhere).
But the urge to see the world is too strong, so flying Economy (or Coach as they say). Isn't all that bad. And even if it doesn't recline as far, it is still bearable with the invention of neck pillows and quite respectable airline food.
However, our lower extremeties are the ones that take a beating from long haul flights. Hips, legs, knees and ankles need to move and stretch about. It will feel like ice builds up on your joints if you don't. And unless you are seated near the aisle, it is difficult and sometimes embarrassing to get out.
So what can you do to get that extra leg room without shelling too much?
Ask the airlines to get you seats on emergency exits or on front end bunk seats 😀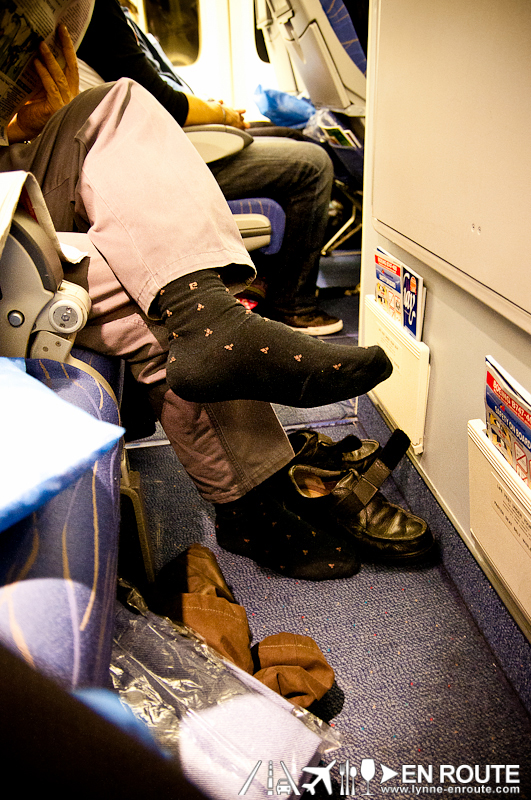 It's twice the legroom (sometimes even more than business class if you are seated in an Emergency Exit row), and still cost almost the same as coach. Check with your airline. You can request to be seated here if it's not yet taken.
Some may charge an additional for it since they have figured there is a market demand for legroom. Philippine Airlines, for example, charges US$50.00 for these seats. Now compared to dishing out an extra US$500.00 over and above the plane fare for Business Class, it is a steal 😀
Just look at this fine specimen of comfort for a small upgrade as compared to the one behind who can't cross his legs together. This was on a 13 hour flight. And for those who get a kick out of it, you get to sit across the lovely men and women of the airline flight crew 😉
And don't worry if you are required to help in emergency procedures. In flight safety procedures are now made to be more entertaining while informative at the same time. Just check out this link to know what we are talking about
Do you have other tips to make your long haul flight more comfortable? Shoot us some comments below 😀
Comment on this and Share it on Facebook!
comments
Powered by Facebook Comments