Yes. Why would anyone go eat at Uncle Moe's?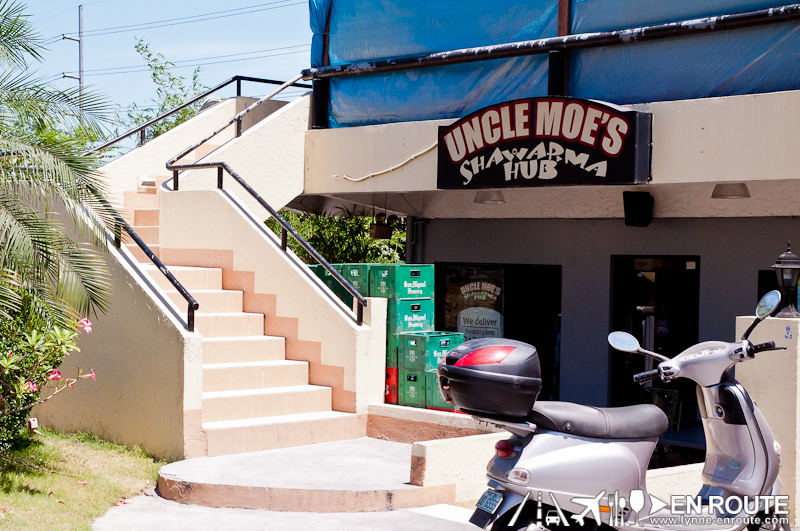 Why would anyone want to be in a spartan concrete room adorned with heavy stroke paintings, walls echoing an eclectic mix of Sade's Smooth Operator, TLC's Creep, All Saint's version of Under the Bridge, and then switches to "Homebase" from Cafe Del Mar's 6th album?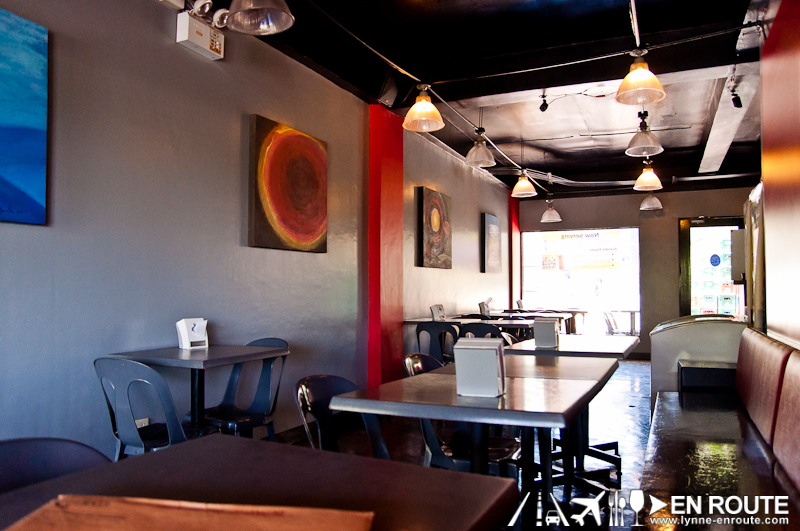 Here, listen to that Cafe del Mar song as you read along:
Further, why would anyone want to be seated in an al fresco area blasted by the scorching Philippine summer heat, being smoked by automobiles that have obviously failed emission tests but still ply Metro Manila roads?
And then, why would anyone get a beef and chicken kebab platter, with either pita bread or rice for your side, tasting Persian, but not quite Persian? Or their Keema, Moussaka Melt, or the Shawarma that seems to pretty much taste all the same with a few differentiating ingredients here and there?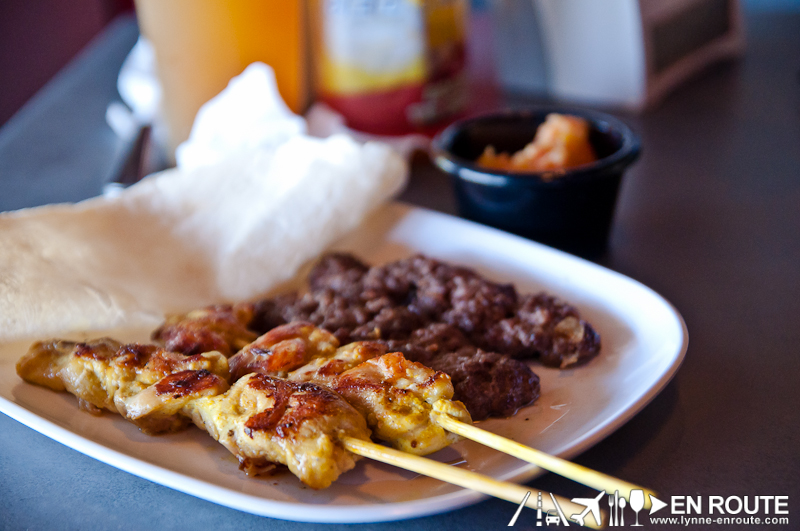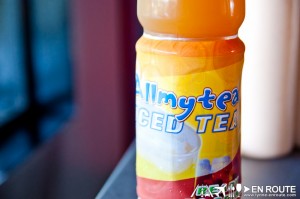 Yes. Why would someone go here? Not looking anything Persian or Middle Eastern, and not quite tasting it as well?
And then pair it with some "All My Tea" Iced tea for lunch.
Why?
Simple: It's just damn good.
Uncle Moe's draws its own crowd: Young, hungry, and ambitious youth from the studying and working class who just want to get away from all the pretentiousness, cliches, and stress of modern living. It suggests you to take life just a little less serious.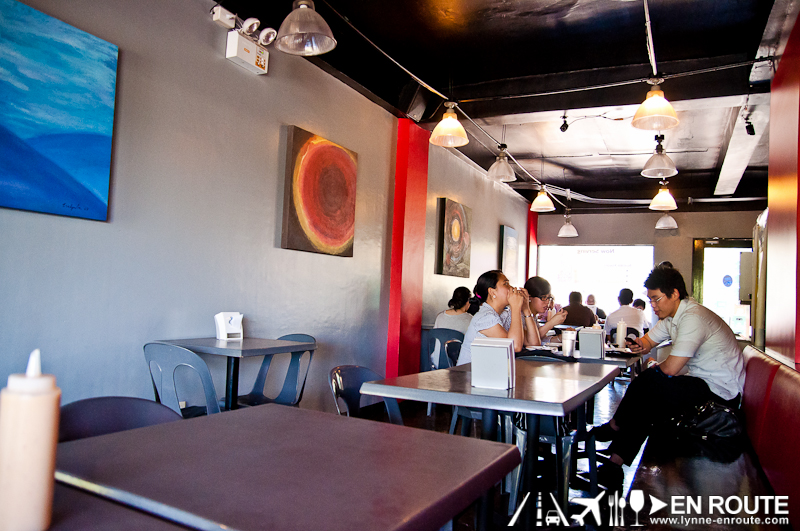 True enough, come the 12 noon lunch bell, some get here within 20 minutes from offices nearby. It gets packed as the noon progresses. The music selection, while seems differing in genre, blend together in some chill vibe that seems to mend generation gaps and the yearning to lighten up, even for just one meal.
The food suggests it as well. So it may not seem to taste close to those high-end Persian and Middle Eastern restaurants, but the formula for its flavor (and its affordable price ranging from PHP 55.00 to PHP 180.00)  is a winner for the comfort food seeker. The garlic and spicy sauces are just right too. Smother it all over and dab a bit of the spicy sauce. The taste just hits the spot after a stressful day at the office. The Chicken Kebab comes highly recommended. Very soft and easy texture in every bite.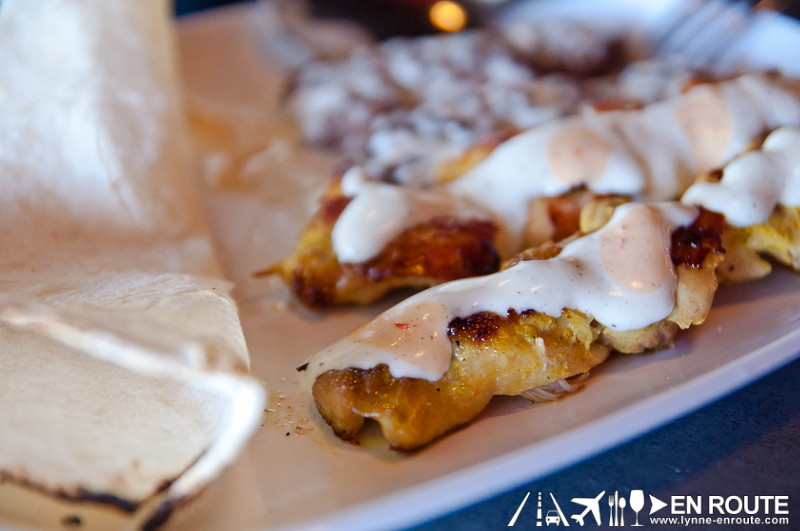 And goes well with some local beers 😀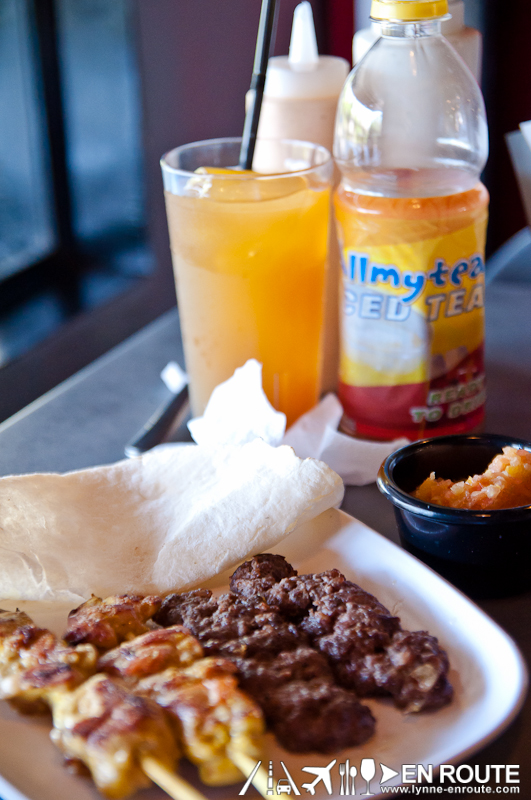 So with its interiors far from its cuisine origins and a food recipe that tweaks the onion-garlic-salty-savory meat combination to make a Persian food inspired by non-pretentious Filipino taste demands, one way or another, finds its niche as comfort food.
All in all, it hits the right notes, saying "I don't care how it's made or where it comes from, or if it is even done right. It's just what I want out of my food, and my little crib where I can be whoever I want to be and be happy that I am here."
That is comfort. That's how it should stay. May not be authentic, but it just keeps it real 😀
Uncle Moe's Shawarma Hub can be found in four places as of this writing:
Citygolf Complex, Julia Vargas Avenue, Pasig City
They have a small space inside the Ortigas Home Depot. It's the complex just beside Citygolf.
United Street, Barangay Kapitolyo, Pasig City
Malingap Street (Near Pino Restobar) in the Maginhawa Street Area, Quezon City
Related posts:
So what's your take on Uncle Moe's? Or are you one who shares these sentiments? Share it below 😀
Comment on this and Share it on Facebook!
comments
Powered by Facebook Comments