There was this errand for car repairs that needed to be done near the Malugay / Yakal Street area of Makati City to coincide with a lunch break, so it called for a quick, no-frills, comfort food lunch mission. Recently someone suggested to try out Wingman at The Collective. This was a familiar area, too, as Offbeat Cafe and their non-conformist burgers and sandwiches were also found in this hipster haven.
So a quick walk and it's off to some tasty buffalo wings!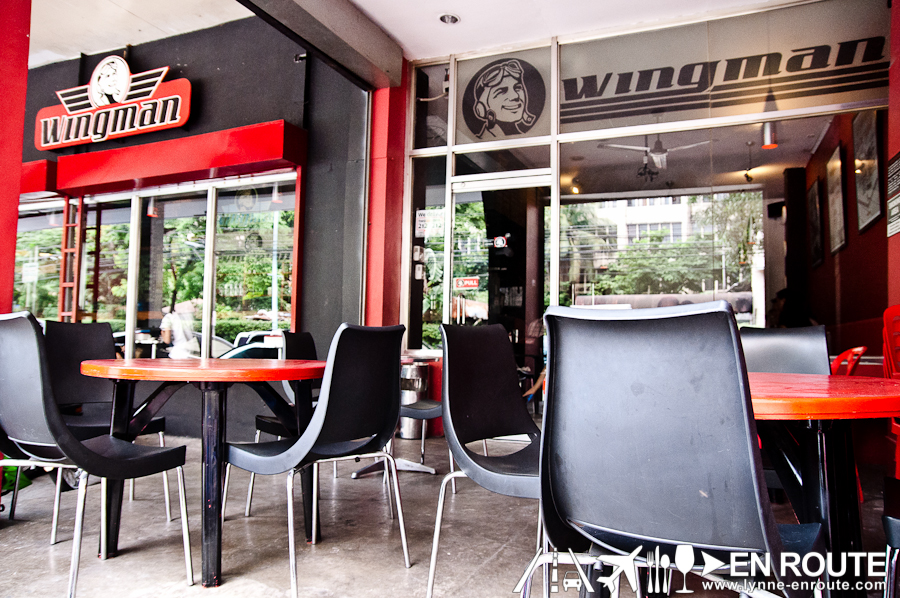 Wingman has one of the best locations in The Collective as it is right outside by the street, facing the License Retrieval Office of Makati City. What was apparent with this place is what it is: no-frills, non-pretentious, back-to-basics of just you and your food.
Kind of like Uncle Moe's for the buffalo wing lovers! And the good thing about this? They serve beer with their wings, too! Just don't show the cops you getting into your car after a few bottles of the bubbly brew.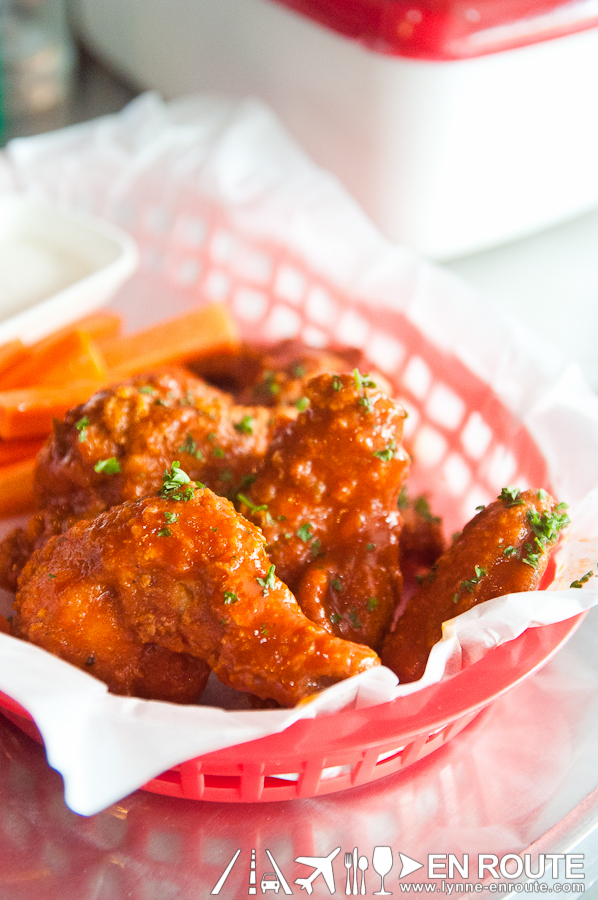 Since this is a quick lunch on a working day, it will be one order of their Classic Buffalo Wings (PHP 200.00). These are six pieces of wings in their rendition of the buffalo wings recipe with levels of spiciness: Medium, Hot, Apocalyptic, or Pinaka!
Medium it is.
Even with medium spice, those who are not keen to the spicy taste will find it overwhelming. Not to worry, as there is blue cheese dressing and some carrots and cucumber to help quell the inferno. The breading is crunchy, and it seems that the sauce is added at the last portion of the preparation process to ensure that the skin remains crispy. It's got parsley sprinkles, but you will probably not taste this with the spice taking over your taste buds.
For PHP 200.00, this is fair price for a place in Makati City. Probably one thing that would give it more value would be more sauce for the wings. Also, the good thing is that they also have various flavors for the buffalo wings, like Asian Invasion, Mango Barbecue, Garlic Parmesan, Honey Garlic, Teriyaki, Lemon Pepper, and Hickory Barbecue.
This actually would be a good place to hang out after office hours with a couple of beers and when the police station has already closed. Want to stay away from the super busy malls? Head over to The Collective, and find your beer partner with Wingman.
DETOUR: Just a little walk off into a small side-road leads you to Yakal Street, and you can find a more posh and romantic place in the form of I'm Angus Steakhouse or Chese Bianca Swiss Restaurant. This area of Makati is really underappreciated!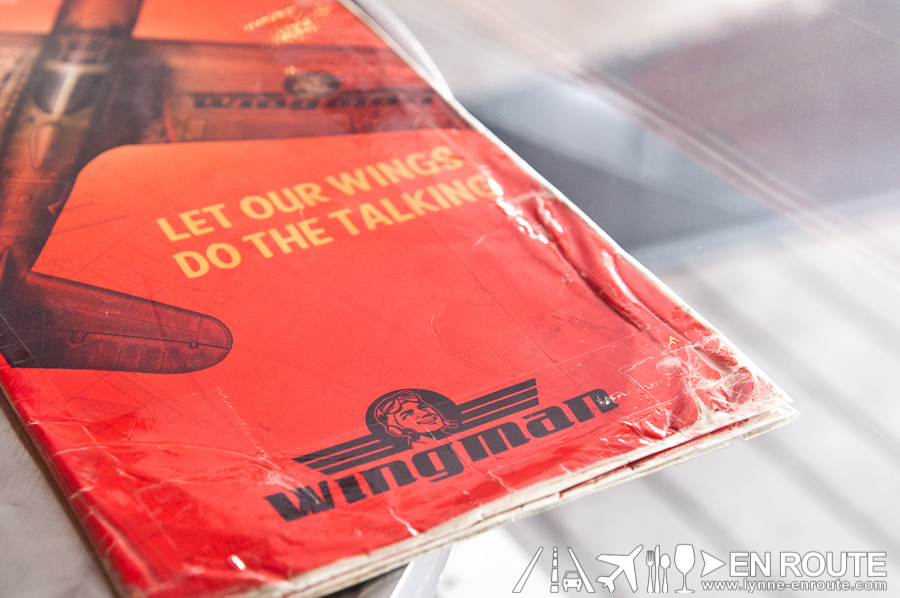 Wingman at the Collective is located at  7274 Malugay St. San Antonio, Makati City, Philippines
Tel. Nos. +632-478-6770
Comment on this and Share it on Facebook!
comments
Powered by Facebook Comments