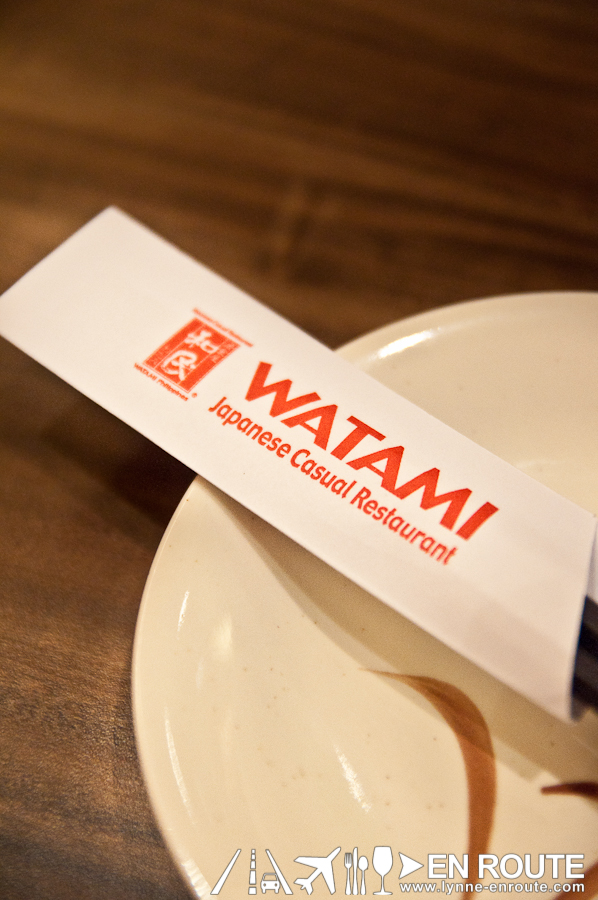 And the inflow of foreign restaurant branches continue to pour into the Philippine food scene.
For the last part of 2012 to early parts of 2013, Philippines based The Bistro Group of TGI Fridays fame has been busy bringing in and creating new restaurant concepts for the sit down, non pretentious casual diner. Modern Shanghai is already up, and very soon, the kid cult favorite Chuck E. Cheese will be landing in.
For now, it is the Watami Japanese Casual restaurant that opens its doors in the new Glorietta and SM Mall of Asia. Watami is a known brand around Japan and in the Asian region, with its latest reincarnation now in the Philippines.
Watami Japanese Casual Restaurant seems to be born out of the fusion of western culinary influences with the flavors of the Far East region of the world. Entering it is very different from the traditional Japanese restaurants, this time having a more hip and outgoing feel. It's like a TGI Friday's with an oriental sauce ninja boost.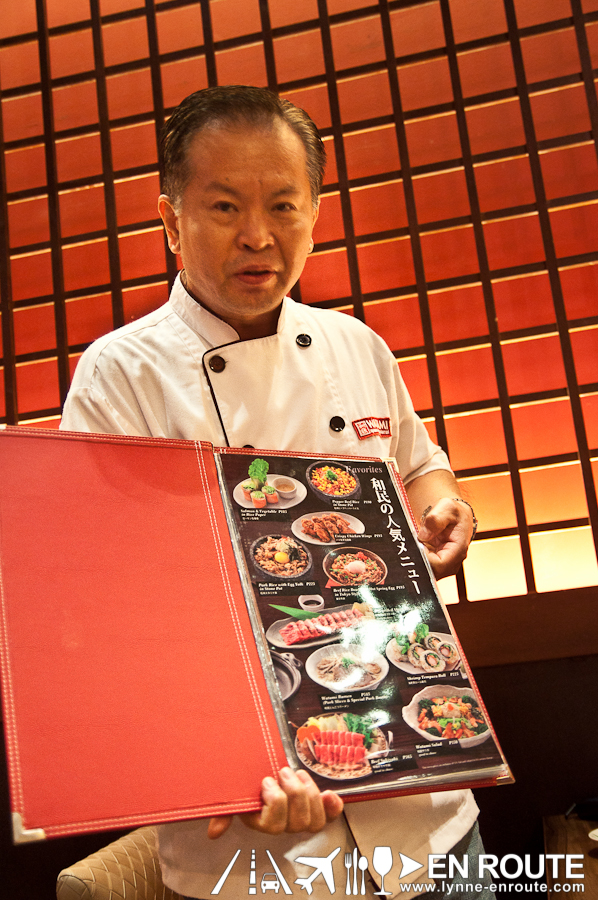 As the chef/host for the day Chef Ozeki presents the menu, Watami does go against the traditional Japanese specialty  restaurant found in most of Japan.
In Japan, most traditional restaurants just focus on a particular dish, such as all yakiniku, or all ramen, or all sushi/sashimi. The cultural norm of Japan sees it as a chef channeling all his effort in mastering a particular cooking all his life, much like the famous sushi chef Jiro in Jiro Dreams of Sushi.
Watami breaks away from this by taking most of the known Japanese cuisines and placing it all in one menu, while adding its own flair. This approach provided more variety for casual diners in Japan. In the Philippines, though, this is par for the course.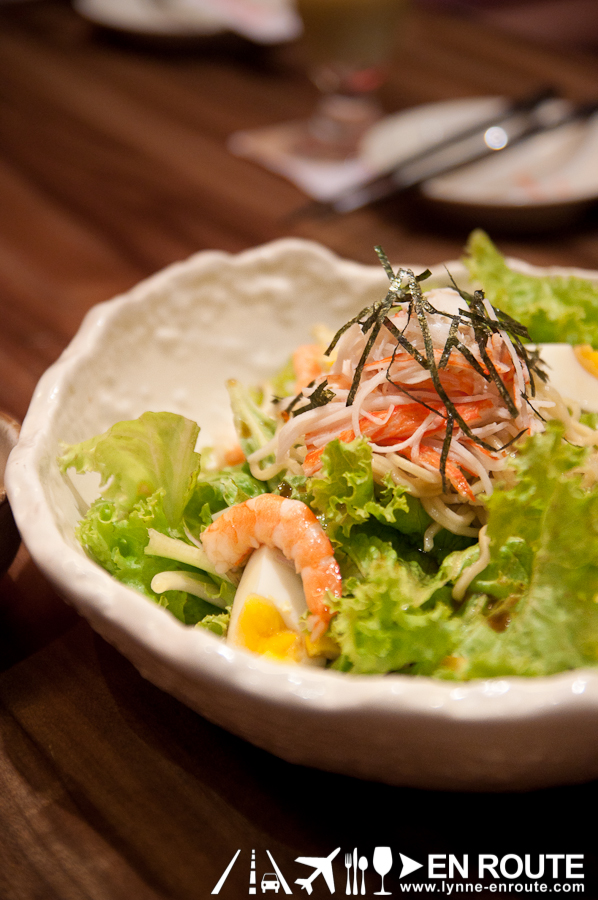 For starters, pick from a variety of salads doused with a Japanese twist (range of about PHP 350.00). If fresh, green and leafy is not your thing, the fried stuff will be more familiar territory.
Hiroshima Style Okonomiyaki (PHP 295.00) are a crowd favorite. Some are plain, some are topped with bonito flakes. The warmth of the dish partnered with savory flavors are in tune with Filipino palates.
.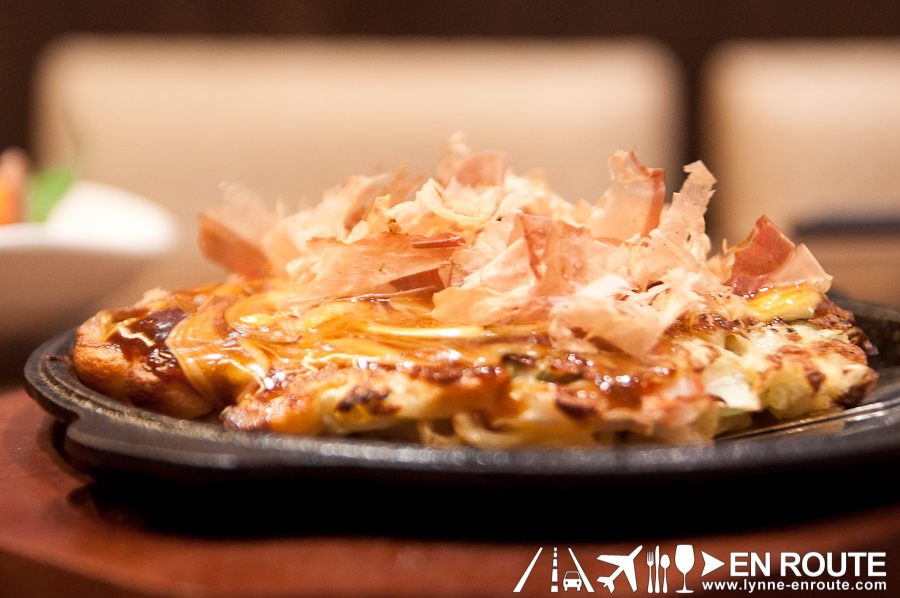 Other things in tune with Filipino palates are the breaded and fried stuff, like Tempura (PHP 305.00) and Tonkatsu (PHP 295.00).
It cannot be helped that any tonkatsu now will be compared by many to the quality or Yabu: House of Katsu and its kurobuta pork katsu. In all honesty, that is a goal quite hard to achieve.
More baked and cheesy goodness abound in the menu with some Japanese thin crusted pizzas. Pizza topped with Teriyaki Chicken (PHP 275.00) is quite unique in ingredients with chicken teriyaki and onion leeks.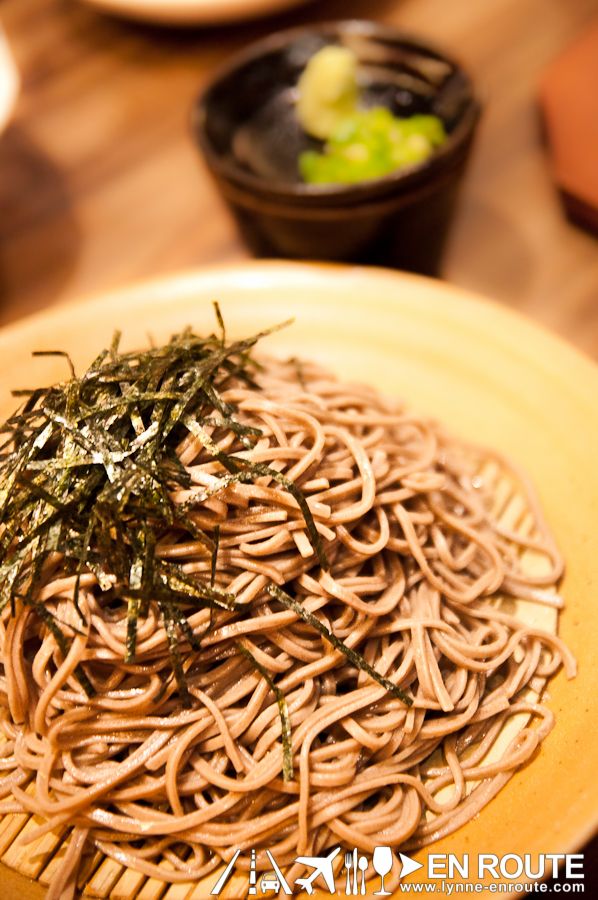 And there was the Bolognese Pizza (PHP 325.00) that was far out with a whole egg cooked by sizzling cheese right down the middle. Running a pizza cutter makes the yolk ooze out and run through the pizza. Sounds gross when read, but tastes good when eaten.
If there is one thing that shines in Watami's menu, it is their Cold Soba (PHP 195.00). Served intentionally cold, it is first dipped in the soba soup and slurped with much noise and gusto. The noodles are cooked right, and its distinct buckwheat flavor is so pronounced, it leaves a clean and satisfying taste. Wipe a bit of wasabi in the noodles if you wish.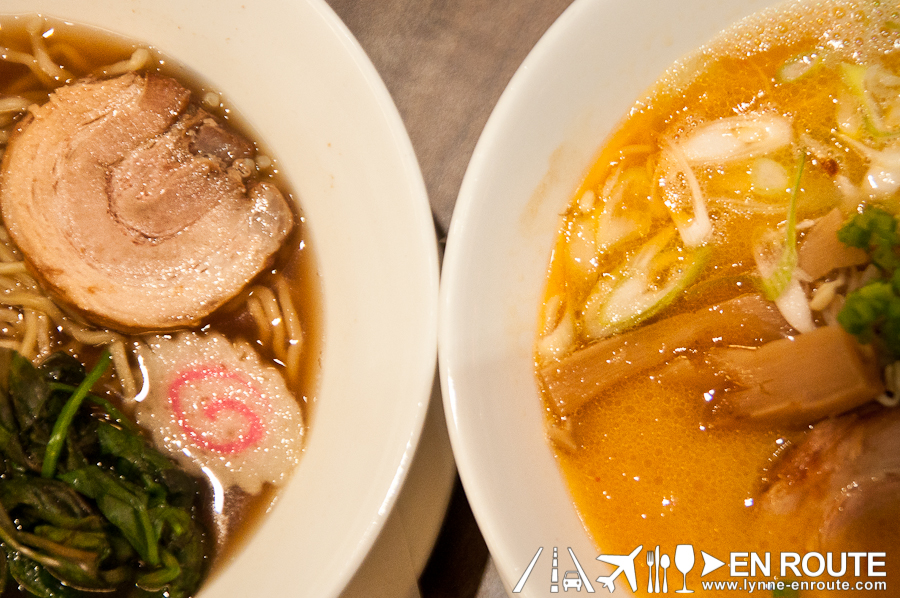 With all this Japanese one would ask where are all the sushis? Watami has them, too, with some personal touches in them, like tuna sushi topped with spring onions or shrimp sushi and fish roe. If you are looking for more traditional ones, plain sushi and sashimi exists in the menu as well.
Desserts are very modern Japanese with inspirations from cosmopolitan Japanese coffee shops. Green Tea Tiramisu, ice cream parfait with cereal flakes, and Maccha Ice Cream topped with mochi, strawberries and mint leaves. This is a sign of the modern Japan casual dining experience.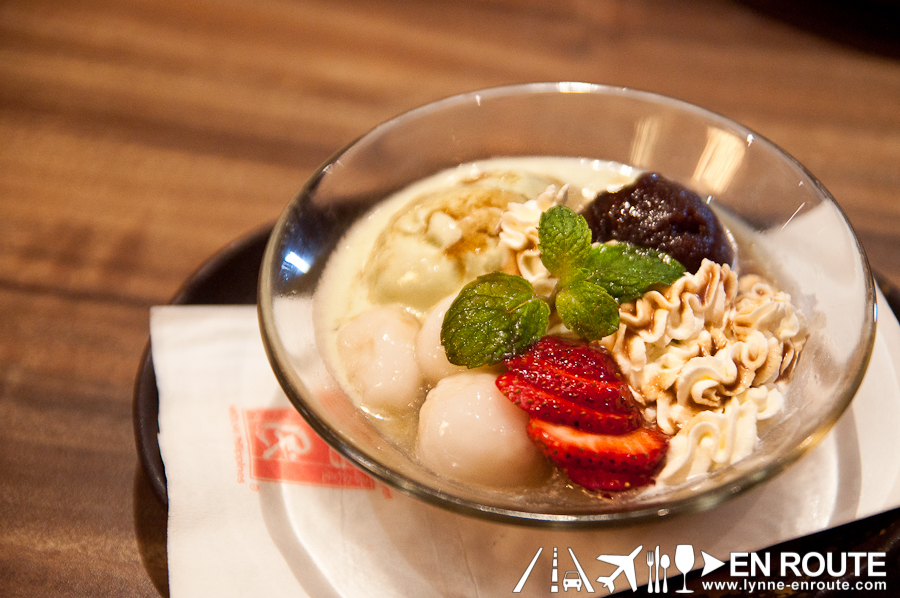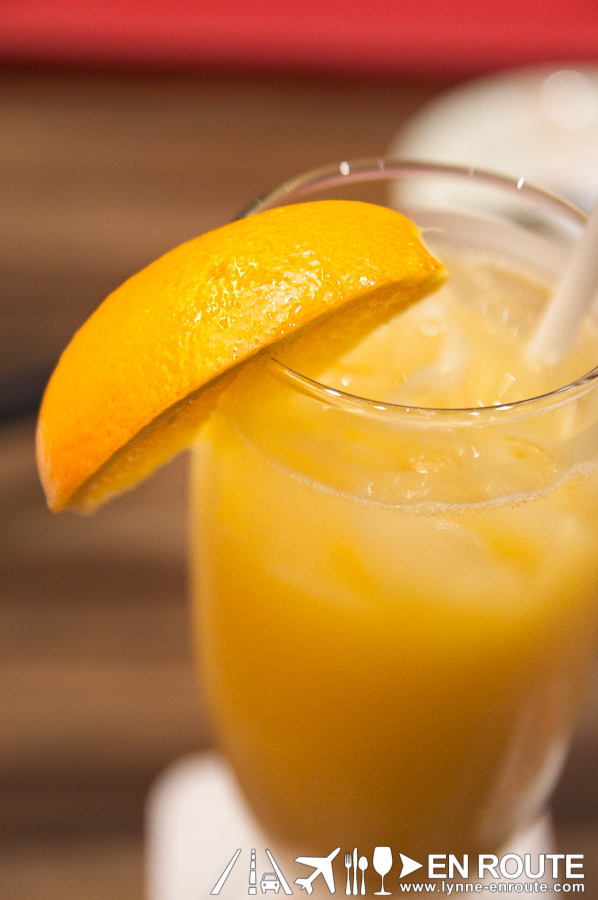 What Watami brings to the Philippine food scene is a taste that is familiar and comfortable to the Philippine food palate, with a distinction that is Japanese in origin. The soba will gain appreciation, and so will its take on okonomiyakis and Japanese pizzas. So some friends will like one kind of cooking, while others want sushi, and then yet again, someone wants ramen.
When these friends of yours all get together and a common ground needs to be drawn, all lines point to Watami in the Philippines.
Related Posts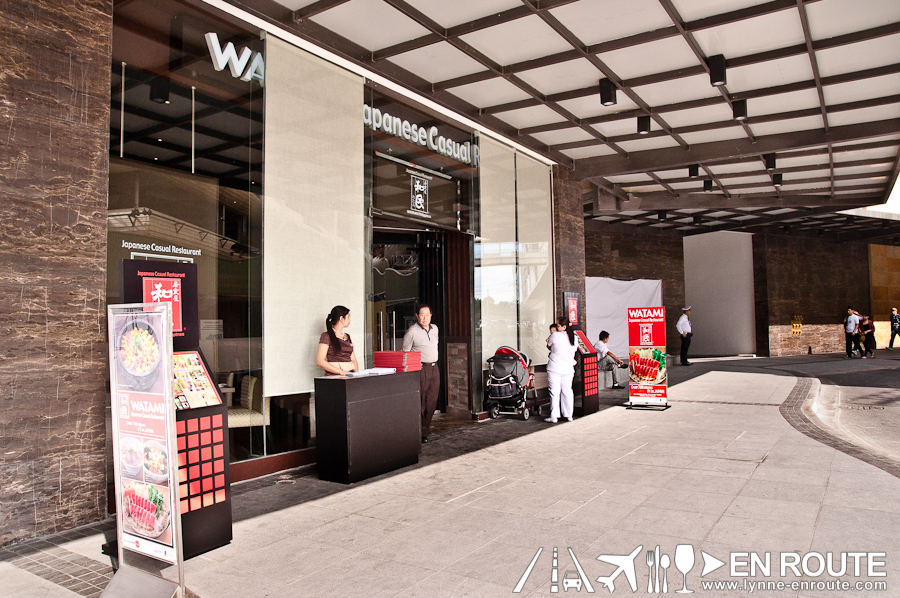 Watami Japanese Casual Dining has two locations as of this writing:
SM Mall Of Asia
Level 2, Entertainment Mall,
North Veranda, SM Mall of Asia
+632-511-7572
GLORIETTA
G/F, The New Glorietta Mall,
Ayala Center, Makati City
+632-808-0475
Comment on this and Share it on Facebook!
comments
Powered by Facebook Comments