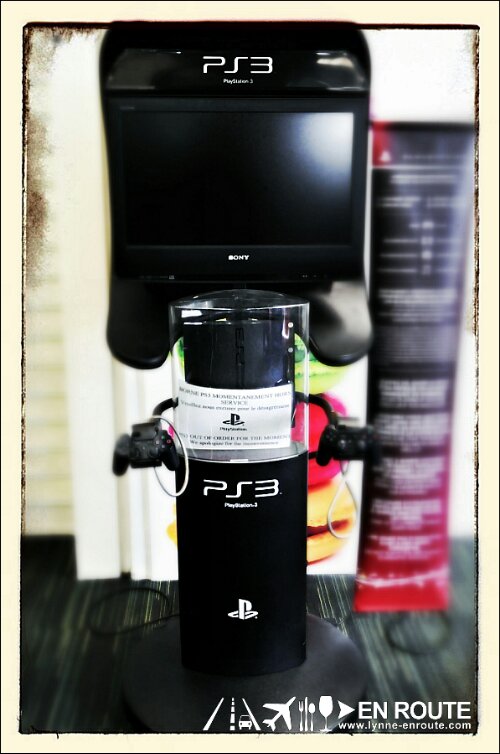 Ray: Currently in the airport now heading to Barcelona instead of the planned overnight Elipsos train and staring at a broken complimentary PS3 kiosk. How come? Well this is how it went:
I decided to research in the internet about overnight trains since it will be an interesting and relaxing experience while seeing the countryside. Since train was going to be the main mode of transportation for this European trip, further research showed that there is this Eurail Global Pass that can save some good money and be valid for most train stations participating in the European Union. All it said was to reserve for any high speed or overnight trains when you get to the station.
When we got to Paris, the very first thing we did was go to the train station where Elipsos was leaving for Barcelona. Then we found out that the trains are all full. It was full even if we decided to extend an extra night in Paris. Apparently you have to reserve months in advance.
So far this Eurail Global pass has not been very helpful for high speed train reservations like the one from Amsterdam to Paris. And now, it seems useless even for overnight trains. Here's hoping this would be good for regular inter-city slower trains, or this would be one of the most useless and expensive things I have ever purchased.
This has resulted in an extra night in Paris to take this 1 hour flight to Barcelona. It costs as much as an overnight train, but gets there faster. This seems to be better if you have a strict schedule to visit one specific city to another.
But it's a minor (although relatively costly) setback. But thank God for free WiFi in the hotel and an instant downloading of the Kayak.com and Agoda.com app for last minute reservations. Next stop: Barcelona! Food and wine trip galore!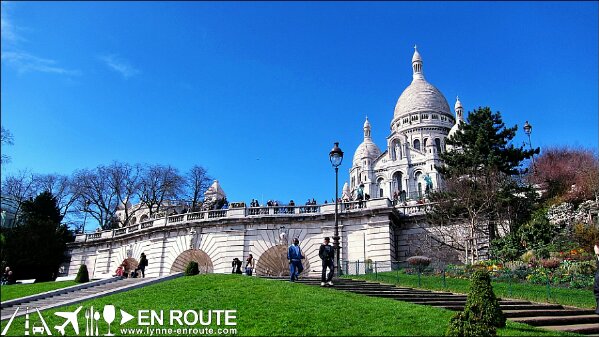 Lynne: We find ourselves in another airport, Charles de Gaulle, with a third of the trip down. While I sense Ray's frustration over this Eurail Global pass that has not given us even one bit of help so far (hopefully now he's not too disappointed that the PS3's out of order), I can't help but look on the bright side that it made us extend one more night in Paris. (Such a bright side, right?) It's very early on in the trip to let ourselves be bothered by setbacks that can be solved.  Besides, that's part of traveling, keeping your wits about you and looking for the next best thing when necessary.
It's a good thing we planned for potential problems.  We were able to adjust and we knew we wouldn't find ourselves hungry (the horror!) all of a sudden in the middle of Europe.
The extra night allowed us to explore the northern arrondissements that includes Montmarte and its architectural highlight, the Sacré-Cœur. What a view! (Not to mention cold, since it's at Montmarte's highest point.)
But like all good things, we bid 'au revoir' to Paris and will say, 'hola!' to Barcelona in a bit.
Comment on this and Share it on Facebook!
comments
Powered by Facebook Comments