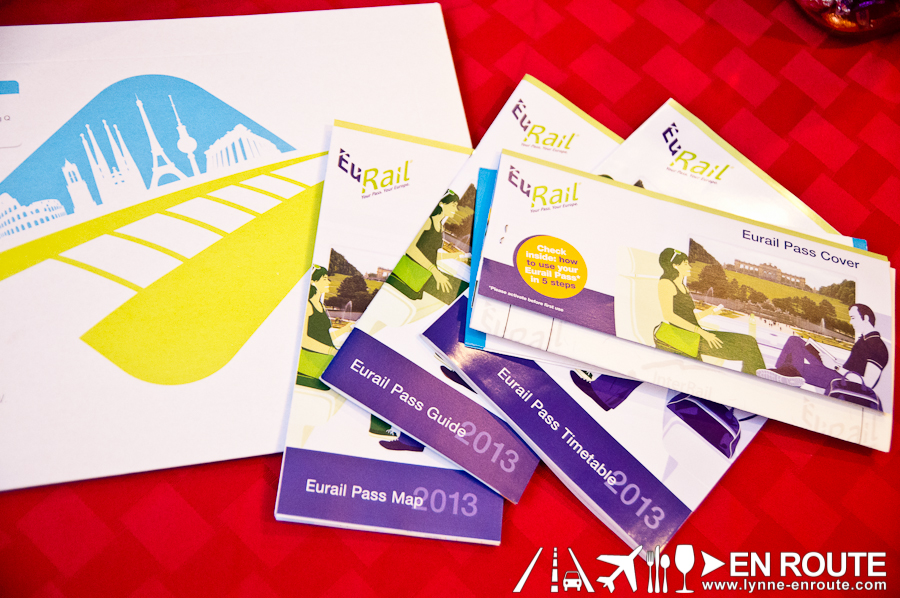 Ok, so you may have seen the Postcard from Amsterdam Centraal to Paris, the peculiar situation of suddenly finding ourselves in Charles De Gaulle Airport instead of taking the night train, and also getting the night train from Civitavecchia to Rome, Italy. You will see that one thing being mentioned a lot here is the Eurail Global Pass.
To get to that, let's talk a little bit about the European continent: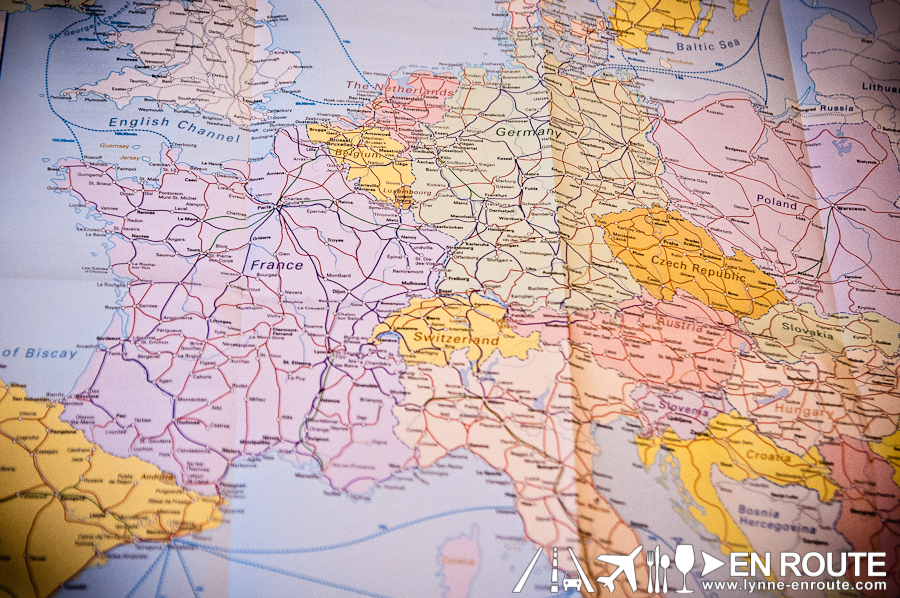 You see, with most of the independent states here forming some sort of unified system such as a single currency, free trade, and other goodies you can get by working together, one of these is that national and private train corporations have integrated their networks, making the travel of people and goods via train across participating countries in the European Union more convenient.
As a matter of fact, it really is. And a lot more fun, too. You get to see so much of the sights (which are just breathtaking at times) and the ease of entry into train stations are just a lot easier that can put any airport adventures to shame. Granted trains are slower, but if you are on a leisure travel, you would want to take your sweet time, anyway.
So this is where the Eurail Global Pass comes in. Instead of getting individual tickets for every trip on the station itself and risking not getting a seat, the idea of the Global Pass is that you can hop on and hop off trains at any time you want for a fixed amount of days.
You can place your Eurail Global Pass order online at their website, and even select how many days you want your Eurail Global Pass to be effective in the European Region. If you go as a group, the discounts get larger and larger as the group gets larger. Provided, you always travel together on the same train.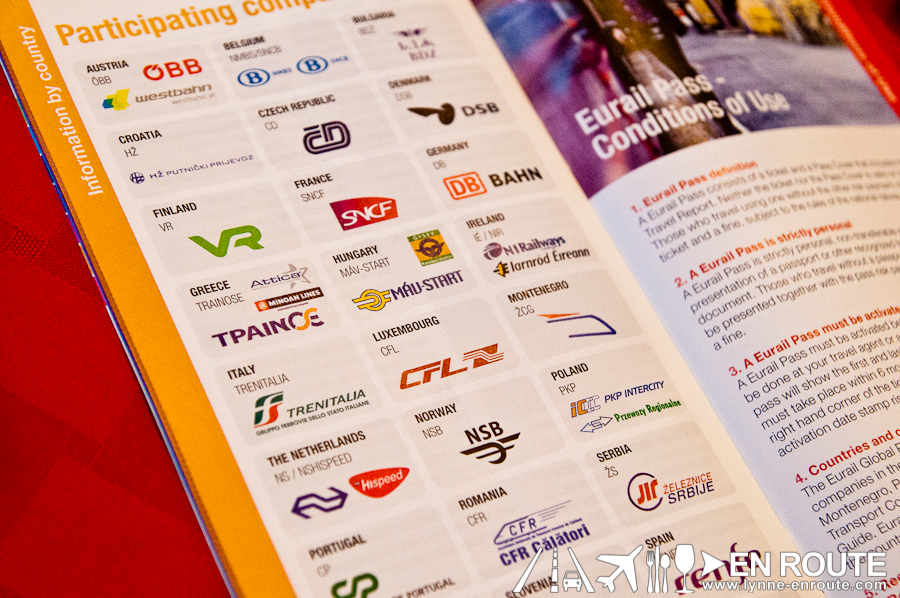 Oh, and the discounts don't stop on trains. Some hotels, museums, and even ferries like the Grimaldi Line ferry we took from Barcelona to Civitavacchia gives a 20% discount when you reserve in their website and input your Eurail Global Pass. Pretty neat, huh?
And the best part? They practically deliver to almost anywhere in the world, and in record time, too! Ours arrived in less than a week even if they mentioned it may take nine days. If you need it faster like within two days, just pay a little premium and you may even get your pass pretty much the very next day right on your doorstep.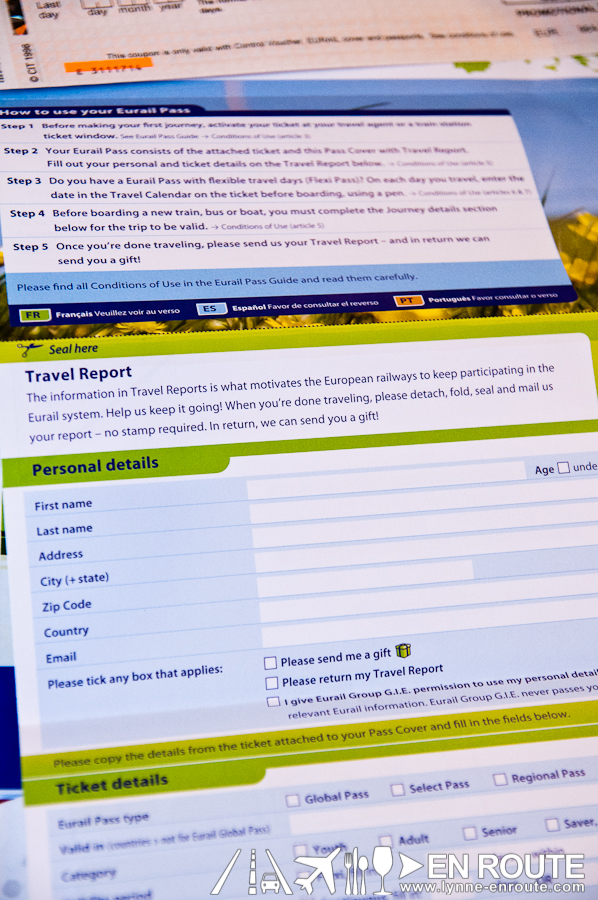 Now, upon research, some trains require reservations. These ones are particularly for the private high speed trains or the high speed trains with first class seats, or those overnight sleeper trains. This is where things get a bit complex:
Now, you need to reserve for your seats on some high speed trains, but you sometimes need to reserve months in advance for the popular inter-country trains or overnight trains. So you will reserve on their respective websites, which may or may not exist, or through the train station where the train will leave as recommended in the Eurail Global Pass. But, if you need to have the Eurail Global Pass activated only on the train station where you will be using it for the first time, it does not work for those who do not live in the European region.
And so that's how our high speed train from Amsterdam to Paris was at 7pm instead of our preferred 1pm, and how we never got any overnight train from Paris to Barcelona (already full by the time we inquire about reservations). Although in regional trains where there are more frequent trips without any reservation, all we did was hop on the train, and the conductor gives a nod upon showing the Eurail Global Pass.
Also, after calculating the costs, you will get the most of the Global Pass if you will be travelling almost once in every 2 days via train, or if you get a group of 4 or more.
So there you have it. If you have a set itinerary per country and/or are travelling alone or just a couple, you can go through two other options:
Purchase the train tickets separately per travel in advance (Raileurope.com is a good site. It may be cheaper to go through train companies separately, but the time saved buying it from one site may be more cost effective. Plus, the fee includes any reservation fee needed)
Purchase plane tickets for those long travels. These are so handy now with the internet and even apps for Android and iOS like Kayak.com
If you will be on the train most of the time or are travelling in groups, just do a bit of pencil and paper arithmetic to see how much savings will be gained from getting a Eurail Global Pass.
Comment on this and Share it on Facebook!
comments
Powered by Facebook Comments