… We see this.
Taken at a small store of leather goods in Florence, Italy: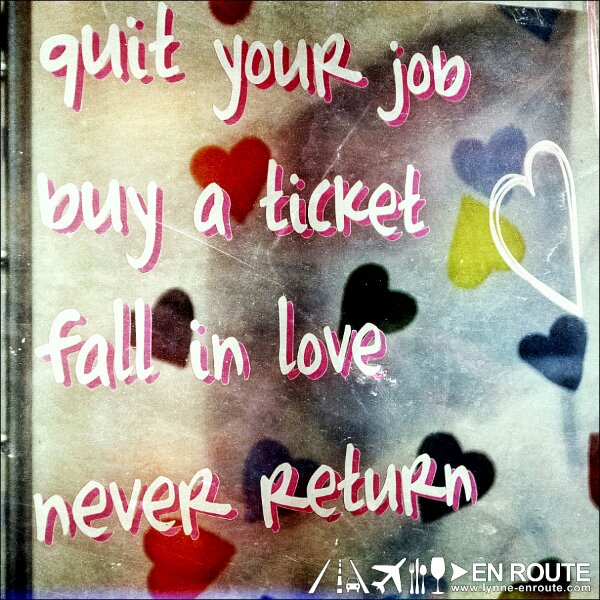 It pretty much sums up this current trip.
I think this just means we have to return, or start off from where we end with our journey into this part of the world. Either way, this message has never been more true after all that we have experienced these past few weeks. It's been a dream come true: A brief possible reality where this time, we do not want to escape.
Here's to the next journey, En Route to greater adventures.
P.S. : To our bosses who might see this, we are just kidding.
Comment on this and Share it on Facebook!
comments
Powered by Facebook Comments