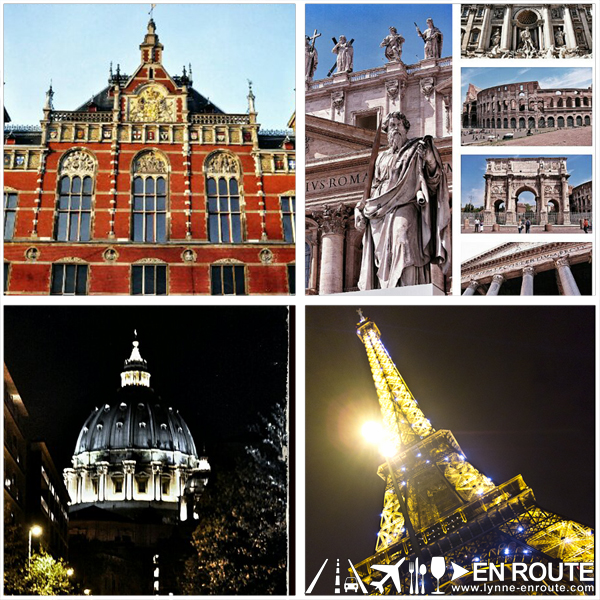 The trip is finally over. It has been one hell of a ride, and a dream come true for En Route. It is one thing that we look forward to doing again.
And it is all but right to share any tips on how to be able to do our Euro Trip.
This all starts with being able to get a Schengen Visa.
Note:
This How-To will only cover the application for a tourist Short-Term Schengen visa (This has about a validity of 90 days) through the Italian Embassy. Other embassies may have different requirements or procedures.
Note 2:
As of 2013, when you apply for a Schengen visa, you apply to the country's embassy where you are staying the longest. In our case, since we planned to spend most of the time in Rome and Florence, it was advised that the visa application be made to the Italian Embassy. If you are planning to stay an equal amount of time in several countries, you can apply at the country of first entry.
When do you apply for a Schengen Visa?
You can apply as early as three months from your intended trip. This is actually highly recommended especially during the peak application months in the Philippines, which is February to May (Schengen applications may take a month or even longer if they ask you to re-appear or need to submit more documents). So for example, your intended trip is on April 21, you can apply as soon as January 21 of the same year.
What are the countries included in the Schengen region?
This is where it gets exciting. One Schengen Visa includes these countries:
Austria, Belgium, Cyprus,
Czech Republic, Denmark,
Estonia, Finland
France, Germany
Greece, Hungary
Iceland, Italy
Latvia, Liechtenstein
Lithuania, Luxembourg
Malta, Netherlands
Norway, Poland, Portugal
Slovakia, Slovenia, Spain
Sweden, Switzerland
The United Kingdom is a separate visa altogether.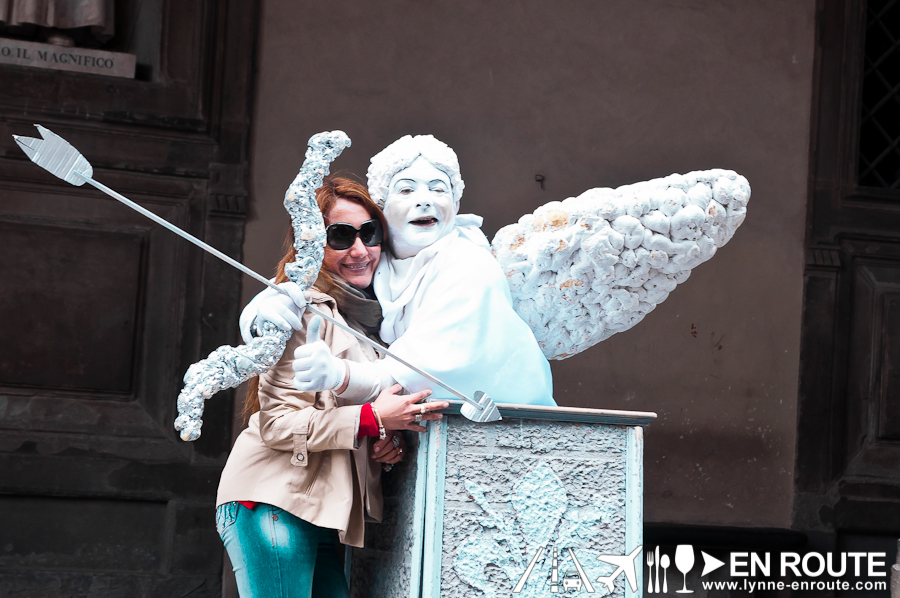 Photo from: Signs and Sightings in Florence, Italy, 2013.
How to begin the application?
You start by completing all the required documents. Believe us. The more comprehensive your documents are, the easier your Visa application (if you submit incomplete documents, they can ask you to re-submit, or even deny it completely):
But before everything else: One thing that you need is to make sure you do have enough finances to shoulder for your trip. The embassy will not approve your application if in your financial documents, you cannot show that you will be able to support your trip.
A possible rule-of thumb is that you have to have some money in your bank account (that you will also submit BTW) and a credit card statement when you go out and get back home to the tune of PHP 100,000.00 per person for the first five days of your trip, and about PHP 5,000.00 for every day after. (Example. If you will be there for about 13 days, a comfortable combined bank account and credit card limit would be PHP 140,000.00 per person.
Why this much? Because you need to factor plane fare, hotel, food, and other possible hidden expenses like getting duped out of one Euro or something….). Remember, this is just a rule-of-thumb. You can still survive Europe with smaller expenses, but it helps to show that you do have a comfortable buffer.
Having a valid credit card is highly advantageous. It shows that you have good credit history and that you are bankable and responsible enough o learn how to manage your finances for a vacation trip.
OK, back to the requirements:
MAJOR REQUIREMENTS
(Tip: Print this out as a checklist. It will help when consolidating the documents.):
1) Valid Passport with no less than 3 months validity over the visa expiration;
2) COMPLETELY accomplished application form with one recent picture (2X2) with white background
(Tip: When going to a photo studio for the picture, wear a collared shirt or a collared business jacket. Go there with no other things on your face (earrings, heavy make-up, etc… The photo studio may have jackets in-hand, but best to bring one to be sure);
(Please DO NOT leave any blanks in the form. Indicate "N/A" if answer is not applicable. Follow this religiously. It also helps anyone who may tamper your application by inserting unnecessary things in the fields)
3) Original and photocopy of ALL documents required for each applicant (including passport and
previous visas).
SUPPORTING DOCUMENTS
(Tip: Print this out to use as a checklist. It will help when consolidating the documents. Also, place the documents in this order when submitting it in an enclosed envelope. It makes it easier for the reviewer, because if it looks messy and the reviewer is having a bad day, they can reject your application for being sloppy):
Letter of introduction to the Embassy (document that introduces the applicant and reason for visa application. The letter should include contact numbers of the applicant.)
If Employed: Certificate of employment & Approved Leave of Absence (that's why you should be nice to your boss 🙂 )
If Self Employed: Business license/permits, registration (photocopy of SEC registration will do) and financial statement.
Declaration of annual income (ITR)
If you are a student: Certificate of enrolment and approved leave of absence from the school (possibly coming from the Principal's office or from the class teacher.)
Proof of economic means: Bank certification for dollar and peso accounts accompanied by their corresponding passbook, statements of account (Get this from your bank. It takes them about 2-3 days to process this request. Just approach the customer service and they ask you to fill up the needed form). If available, international credit cards (provide about 3-4 months worth of credit card billing statement, properties, land titles (photocopy is sufficient for this), etc.
Birth certificate and Marriage Contract (NSO issued). This one is required especially if you are a couple travelling. And that means both your applications should have one NSO copy each.
Itinerary, confirmed round trip flight booking and hotel vouchers or hotel booking under the name of the traveler. (What we did here was pencil book a flight by screen-grabbing something from Kayak.com. For the hotels, we got from Agoda.com and printed out the booking confirmation. We picked hotels where there is an option to cancel the reservation so that in case the trip doesn't push through or you need to adjust the dates or wish to pick another hotel, you can do so within 7-14 days from the date of visit to the hotel)
If you are staying with a friend/relative: A letter of invitation addressed to the Embassy, (format of this letter may be secured at the Italian Embassy or downloaded from www.ambmanila.esteri.it ), in case the traveler will stay in a friend's or relative's residence. The invitation may be made by an Italian national or a foreign resident legally staying in Italy. A document of identity or permit of stay (Possibly a copy of their passport or visa) should accompany the letter of invitation.
For ALL minors: NSO birth certificate, affidavit of Support and Consent from BOTH parents. In addition, a DSWD clearance for minors not traveling with parents.
Travel insurance with a coverage of at least 30,000 euros (with 15 days allowance beyond the travel period) obtained only from Schengen accredited insurance companies in the Philippines.  (Check out this quick Google search of Schengen accredited insurance companies in the Philippines. We got ours from Blue Cross.)
If you are not a Filipino citizen: you will need to show proof of permanent residency in the Philippines
Visa Processing Fee + Service Fee in form of Manager's check, payable to "PIASI" (PIASI is the accredited processor of Italian Visa applications in the Philippines)
So you see, it is best to take about 1-2 weeks to at least secure these documents (Especially the NSO ones. Those can take some time to get to your house.)
When these are all completed, call the following numbers so that you can book your Visa Application:
PLDT/ Smart: 1-909-101-2200
Bayantel: 1-903-2200
Globe: 1-900-101-2200
Call any time from Monday to Friday, 8:00am to 6:00pm (except holidays).  This is a toll number, and you will be charged something like about PHP 32.00 for every minute of call. The teller from the other side will guide you also to make sure you have all the documents. If you don't you may have to call again when you have everything completed.
How Much Does the Visa Cost?:
The Tourist Short Term Schengen Visa costs somewhere around the figure of 60.00 Euros (Depending on rate exchanges, this is probably about PHP 3,600.00). There may be some other fees when you go in there for biometric scanning and if you elect to have your documents shipped to your mailing address when you get your visa approved.
Where is the place for the Visa Appointment?
As of this writing, the center is located at the following places:
For Metro Manila based applications:
3rd floor, Allegro Center, 2284 Chino Roces Extension,
Barangay Magallanes, Makati City, Metro Manila 1223
For Cebu based applications:
Unit 1004-B 10th Floor Keppel Center,
Samar Loop corner Cardinal Rosales Ave.,
Cebu Business Park, Cebu City
Go here about 30 minutes before your intended schedule. As a matter of fact, why not go there about 45 minutes before? Allegro center has a coffee shop nearby, and if 121 Grille is open, have a good hearty breakfast beforehand.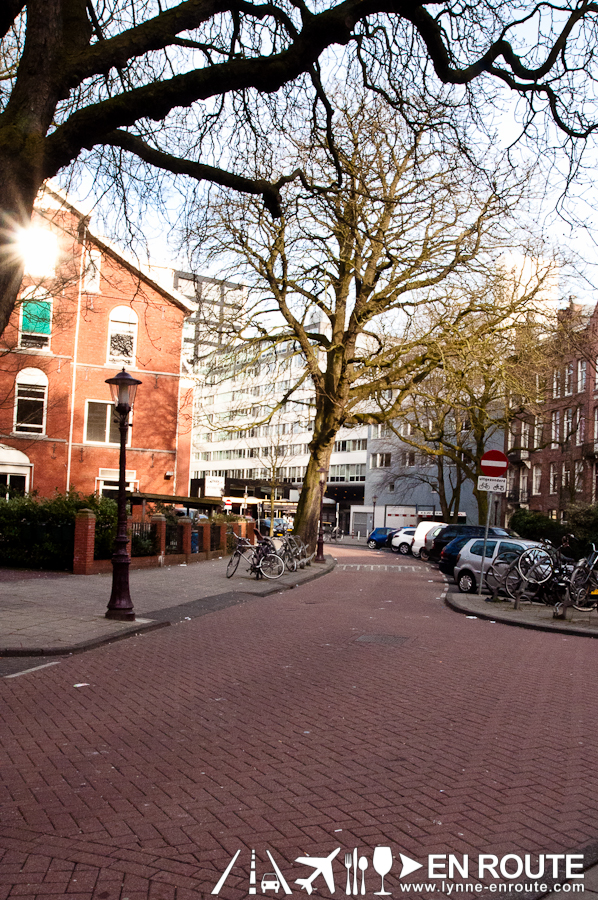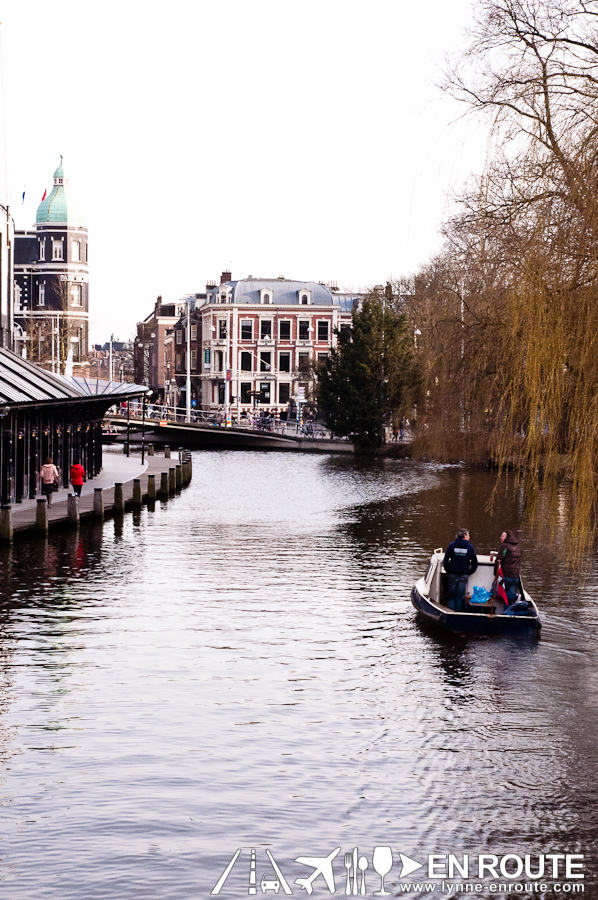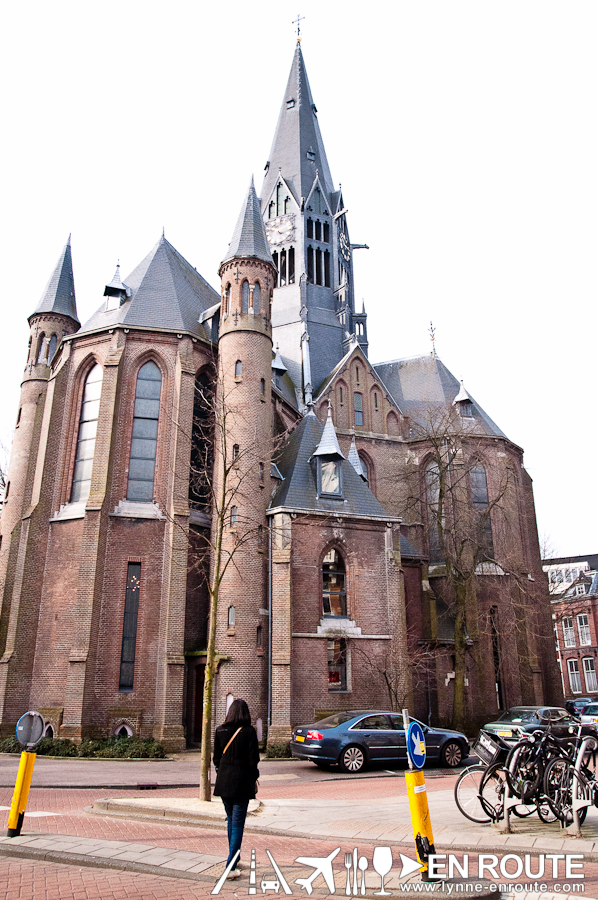 Taken from: Signs and Sightings of Amsterdam 2013.
Once you get your Visa:
Congratulations!
You are well on your way to making the trip of your dreams! Here are some things that may help you understand your Schengen Visa: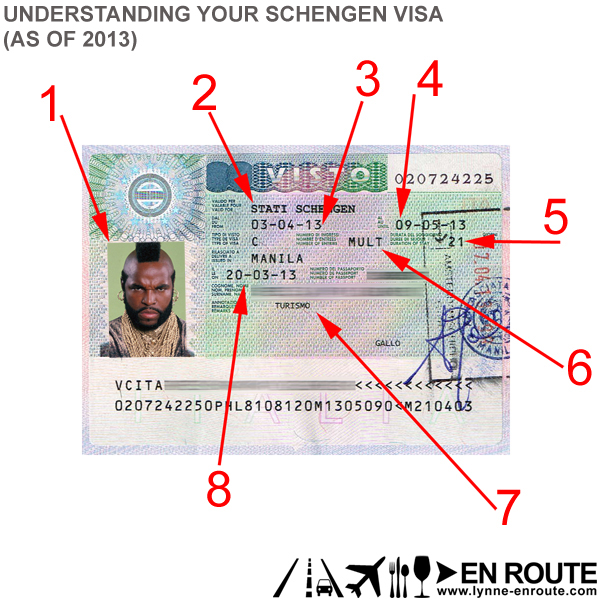 1. Your picture as taken from the photo studio as required by the embassy. My actual photo is used here.
2. This is the area where your visa is valid. Stated here is it is valid for the states participating in the Schengen region (see above)
3 and 4. Start date validity and Expiration, Respectively (This is read as Day-Month-Year). VERY IMPORTANT. As we are used to Month-Day-Year here in the Philippines, we interpreted this that it was valid from March 4, 2013 to September 5, 2013, when it actually was valid from April 3, 2013 to May 9, 2013. We were supposed to join a family reunion some time in July in the Schengen region and all this while, we thought our Visas were still valid. We ended up stuck in London for that leg of the trip (which was not bad at all!)
5. Duration of how long you can stay for the duration of your Visa validity. In this case, this Visa allows the user to stay a maximum of 21 days
6. Type of Entry. This Visa has the MULT designation, which means you can enter multiple times. TAKE NOTE OF THIS IN RELATION TO #5. Even if you can enter multiple times, you have a cumulative 21 days for it. No more, no less
7. Type of Visa. Stated here is it is valid as a Tourist visa.
8. Date of Issuance and Passport Number (Number blurred for anonymity). Again, this is read as Day-Month-Year
Hope this little write-up helps! We will be adding mroe information and insights as we go along the way.
Up Next: When you are there, some tips and tricks that may help along the way.
Comment on this and Share it on Facebook!
comments
Powered by Facebook Comments