In the beginning, there was Jack Daniels Baby Back Ribs
And then the Tipsy Cook, while having a swig of beer said: "that Jack Daniels sauce was good"
And in the abyss of drunken stupor, he said "That sauce can be good for any pork marinade"
So, over the weekend, a marinade was made to grill…
Bourbon Liempo:
– 1 kilogram of liempo cut (thicker the cut, the better)
– 1 cup bourbon (or Jack Daniels Sour Mash Whiskey. Flavor profile is similar)
– 1 cup tomato ketchup (has to be tomato ketchup)
– 1 cup brown sugar
– 1/4 cup vinegar (Use cane vinegar)
– 2 tablespoon Worcestershire sauce
– 3 cloves garlic, minced
– salt and pepper to taste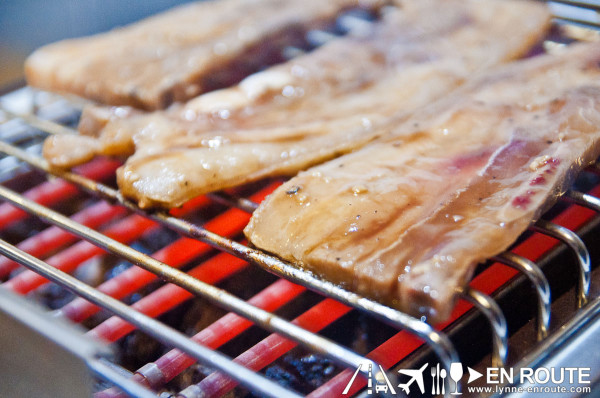 Directions:
Mix the ingredients and marinade the liempo cut for 6 hours to overnight
Heat up a charcoal grill to medium heat. Grill the liempo. Keep the marinade
Add about 3/4 cup of water to the marinade, and heat and reduce until it thickens. Use this as sauce.
(Great food for a Manly Dinner Party)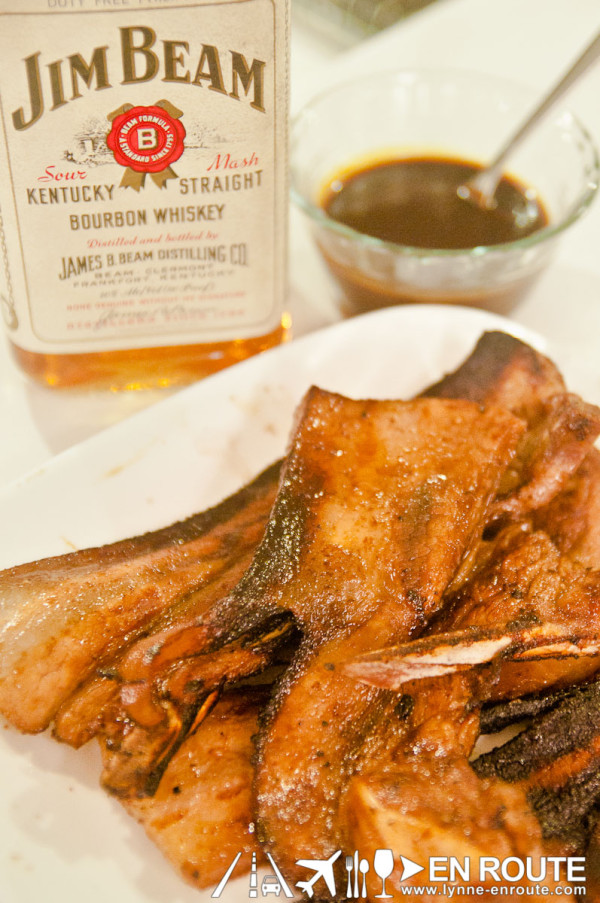 And after cooking, everyone said: "That was goooooood."
More recipes soon!
Comment on this and Share it on Facebook!
comments
Powered by Facebook Comments