Ever the fitness buffs, our friends Chuckie Dreyfus and wife Yen (The Tummy Traveler) sent a gift of this coconut based MCT (Medium Chain Triglyceride). It's a food supplement based on coconut oils where the natural fats that it provides help in maintaining a healthy lifestyle.
Some people have actually taken this by the spoonful, like those who take in virgin coconut oil, so it was worth trying.
MCT actually has a very neutral taste to the point that it is almost tasteless, contrary to perception that it will taste like slimy coconut or some form of "latik". It is actually not very greasy, too, so there's no stopping taking it straight.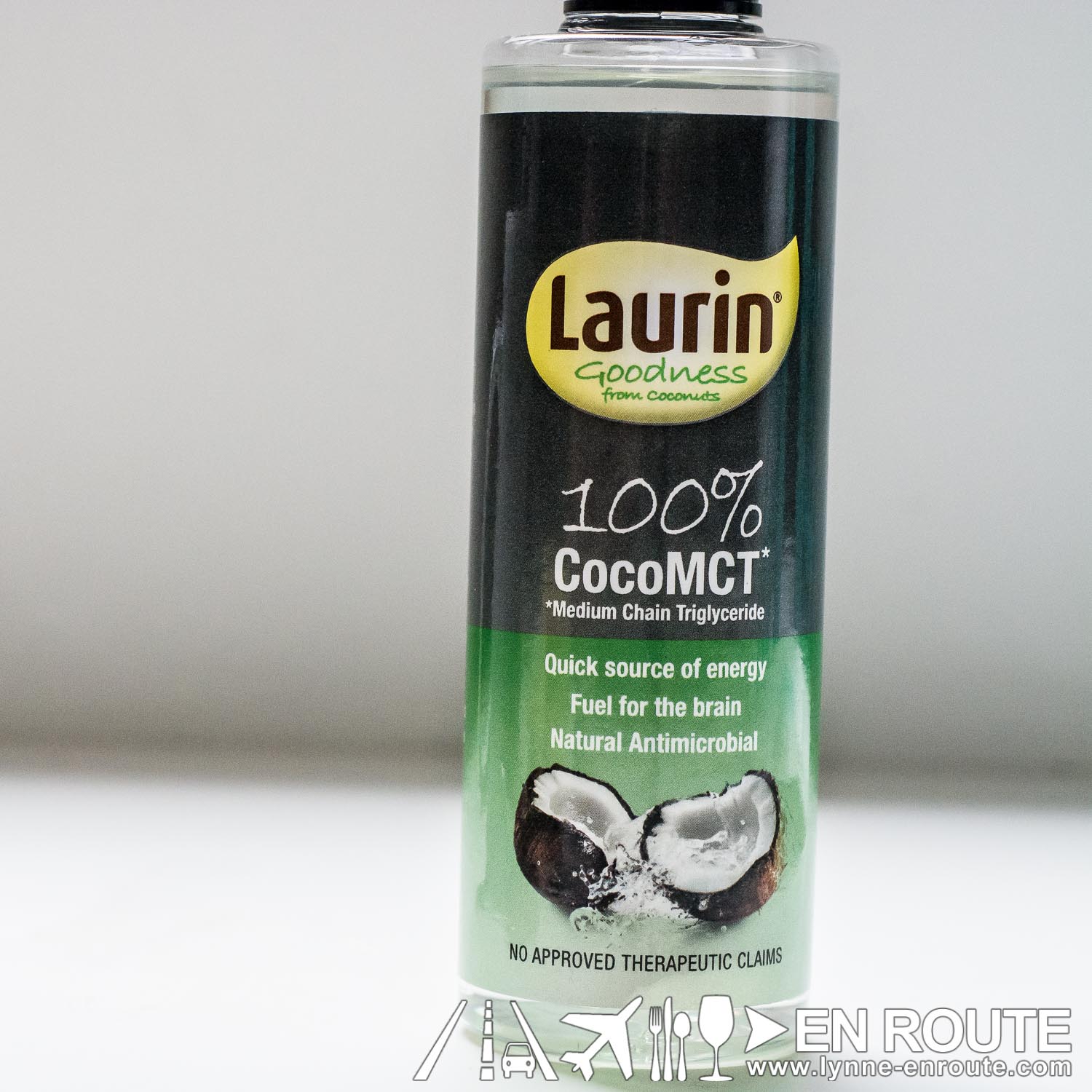 Further research on this MCT revealed that it is part of this new fad called "Bulletproof Coffee". It's supposed to replace a certain meal of the day (particularly breakfast) with some grass-fed butter and a couple of spoonfuls of this MCT blended into the coffee to emulsify it (because if it is not blended in, all the fats and oils rice up like some slick into your cup).
One can understand why it will replace a meal. With butter and MCT having high calorific values, if you are not careful, your cup of joe can climb somewhere to the vicinity of 450 calories! And you thought that Starbucks Venti Frappucino was packed.
Still, it was worth an experiment. But since the trademark Bulletproof Coffee had so much restrictions, such as a cetain grade of coffee and butter and even the MCT, its accessibility to Filipinos is very limited.
So why not "Filipinize it?" In here are the following (Love the KTG mug 😀 ? It was a gift from one of our friends Eric-Jaz Foodies during Christmas. If you want to know more about KTG, here's a post of one of their gifts with a slight introduction to them):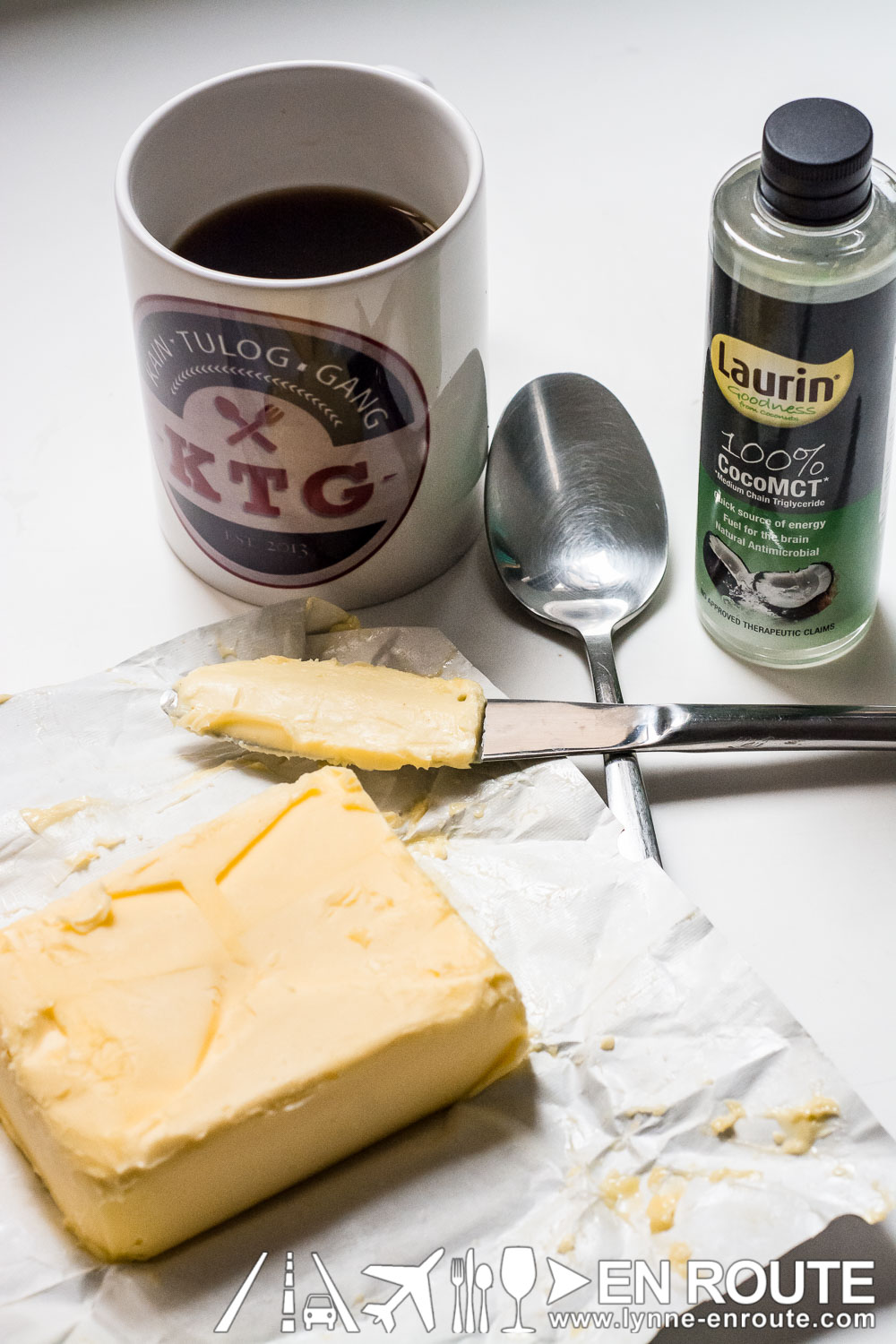 Freshly ground local coffee. Forget those imported stuff. Support local!
A spoonful of the Laurin MCT oil
Half a spoonful of local butter.
Not sure if the effect will be the same, but there probably should not be much of a difference with the original formula. As Filipinos, it is hard to live without breakfast, so this probably may work as some sort of replacement for your mid-day snack or mid-afternoon merienda.
Note that it is supposed to replace it completely, and not add to it. Much of the flaws with incorporating diets is that these are thought to be magical Kool-Aid like potions that suddenly burn fat. The idea is that this is supposed to be a wiser replacement from the processed food and Salt, MSG, and nitrite laden snacks out there, as well as coupled with a good diet and exercise.
Here's to a new 2015!
Comment on this and Share it on Facebook!
comments
Powered by Facebook Comments