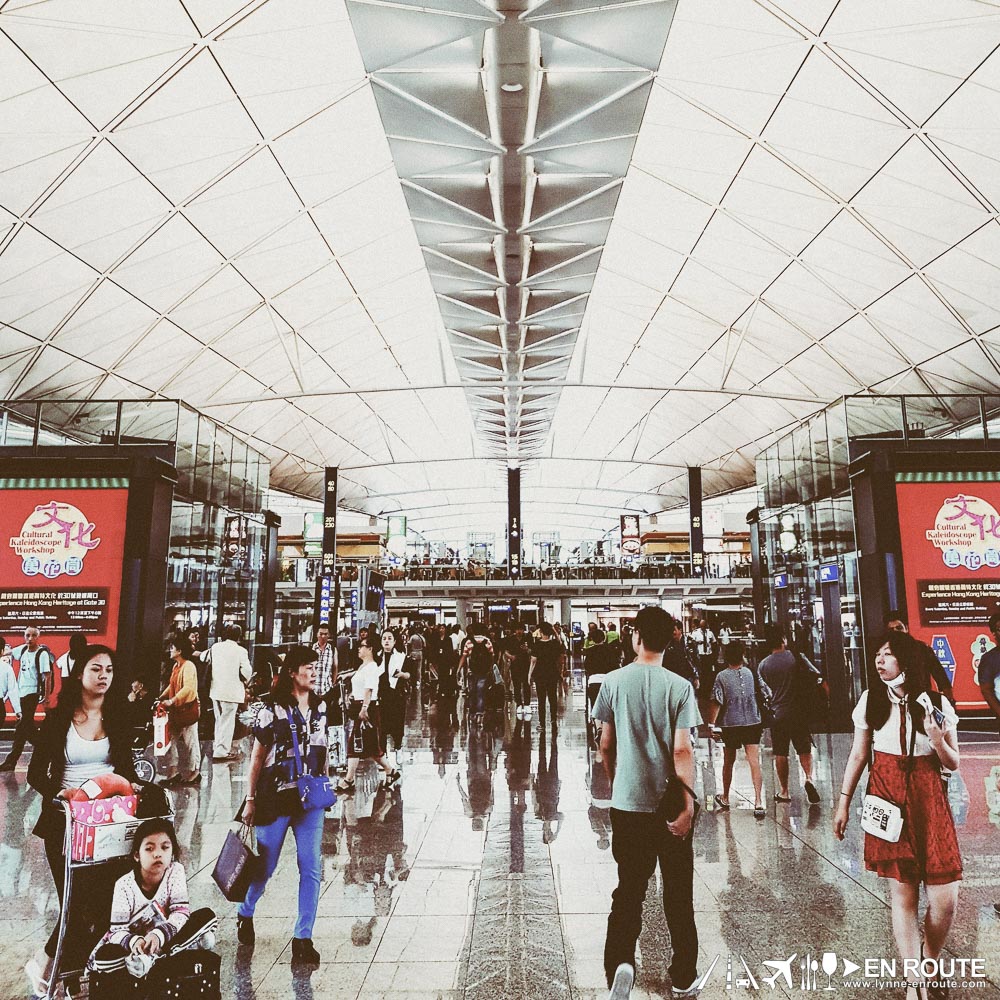 Ray:
Ah yes. Hong Kong International. It's always a pleasure to arrive, or even just to connect here. And not just because of my bias during one time I got stuck here for half a day. It really is a pleasant place. The space, lighting, vibe, and mix of people all over the world connecting to what is arguably Asia's city of the world.
It's back to Boston for a second stint of special business classes. Gotta load up for that 18 hour flight with a good booze and some comfort food.
Cafe Deco is always the usual haunt here. Nice lighting, quiet and detached from the hustle downstairs (which you need when you need to get work done), a charging station by the bar (you need a deposit if you need to borrow a power outlet adapter since they use UK power outlets here. That's where one of our travel tips comes in handy. See Tip#16), and good beer and chow, even if it is at a premium.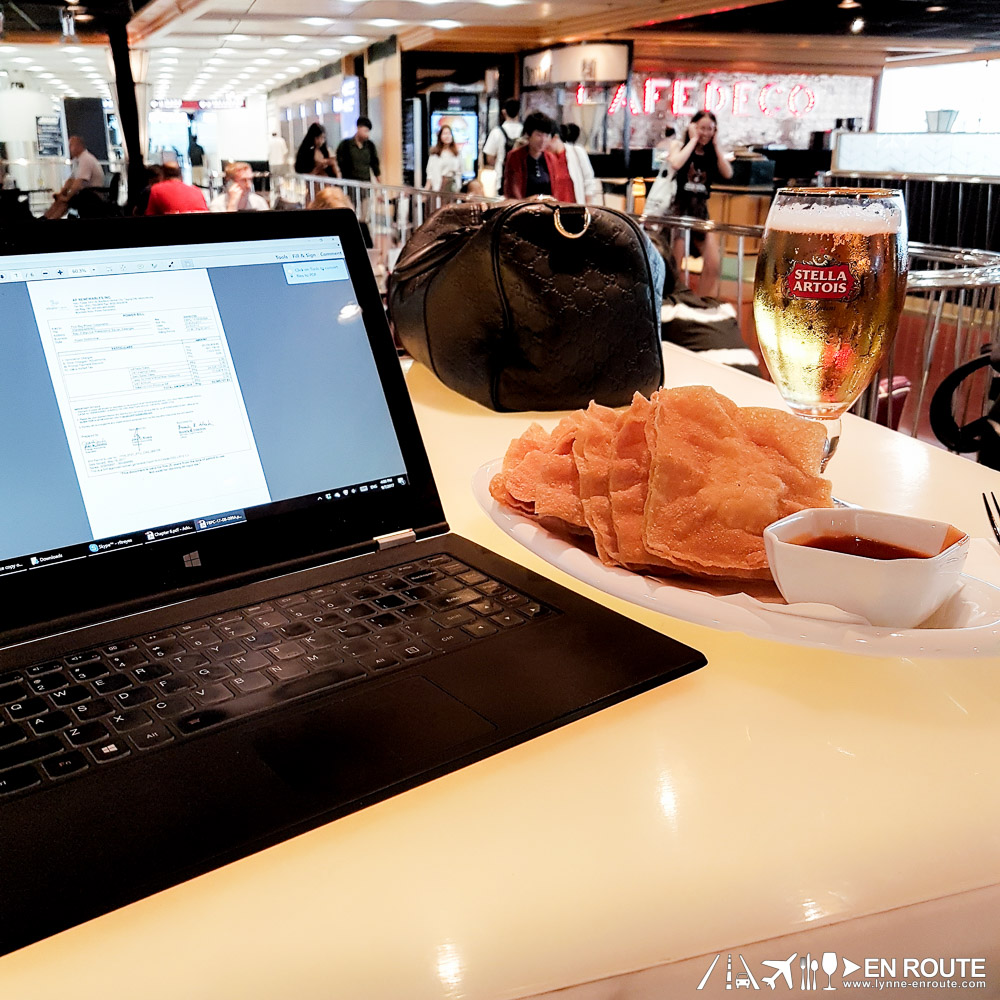 Not a wise choice for chow today, though. Crispy shrimp wonton wrappers are bigger than your palm, but it's only a small portion of the center that's filled with minced shrimp. And they sure are oily! Should have gone for the usual Fish and Chips or Buffalo Wings.
At least the beer is good. And they have it in pints, too! We really need to start serving pints in the Philippines.
Last minute work done, and it's time to reflect on some study cases. Boston, here I come!
Comment on this and Share it on Facebook!
comments
Powered by Facebook Comments