NOTE: AS DISCOVERED AROUND APRIL 27, 2012, THIS BRANCH HAS ALREADY CLOSED
My favorite food for all time is pizza.  And it's always an option when I look for comfort food (along with coffee, burgers, and ice cream).
Now, the only innovations I know if pizza are the pizza pandesal and those pizza cones I have yet to try.
And then they introduced the rolled up pizza.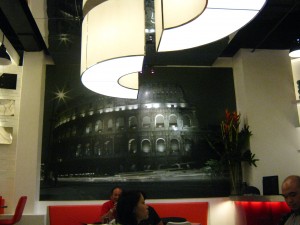 One of the places where you can get this is in Focaccia.  They call it the Pazzo Rollio.  We discovered this place on a rainy Wednesday night before hitting the club (hooray for partying on a weekeday! :P).  Brightly lit with it's white interiors and accents of red, I have to say it was quite inviting. The place is inspired by the Roman Coliseum, an image of which, is prominently displayed on the wall.  This inspiration is also evident in the round space of the room.  I found this clever.  Then again, I could be biased because I've always thought a round room would be nice. 😀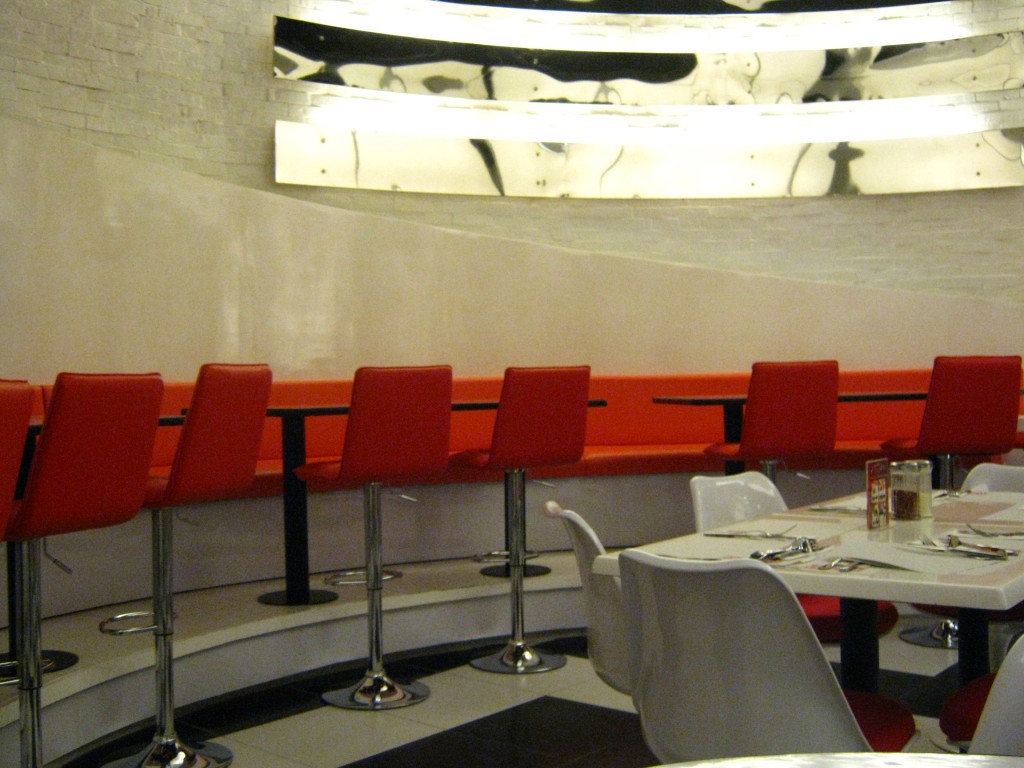 You will have several pizza choices.  I'm a creature of habit so I gravitated towards the four-cheese.  Every order comes with some arugula leaves and alfalfa sprouts.  Yes, like Yellow Cab's Dear Darla.  But I think Focaccia came out with the concept earlier and their pizzas are rectangular in shape, offered in several kinds to choose from.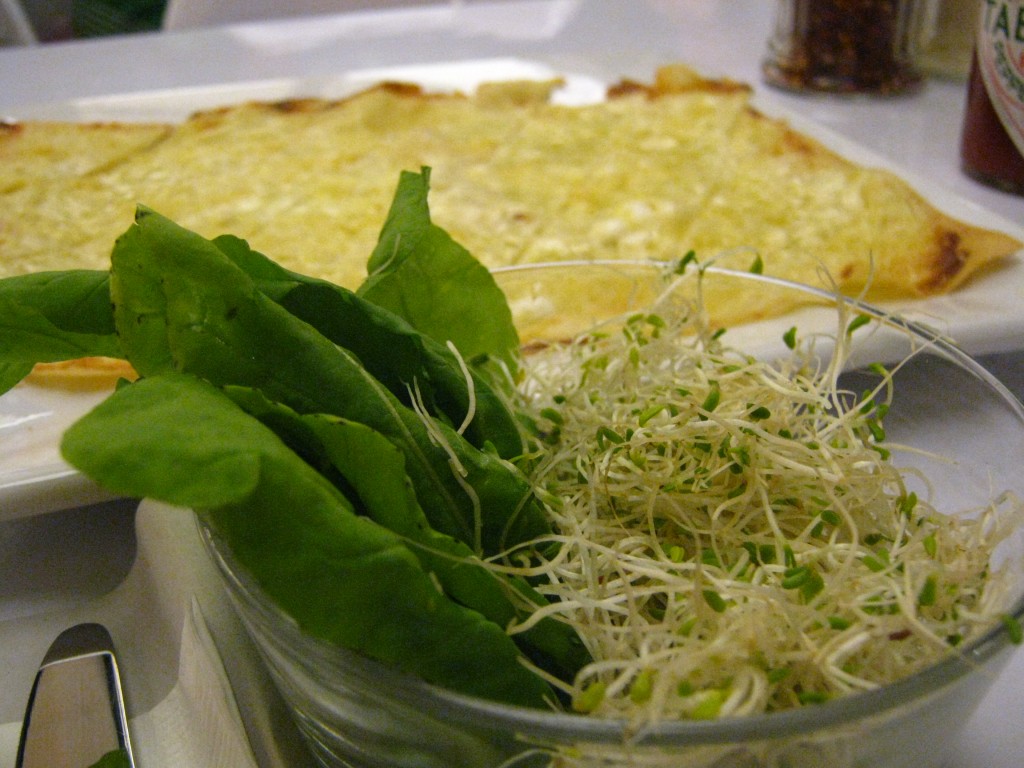 For those who haven't tried it yet, getting involved in rolling your own pizza helps make the dining experience more engaging. Get a strip of pizza, add hot sauce if you want, place your arugula and alfalfa (these provide a touch of bitterness and some crunch), roll it up, and you're done!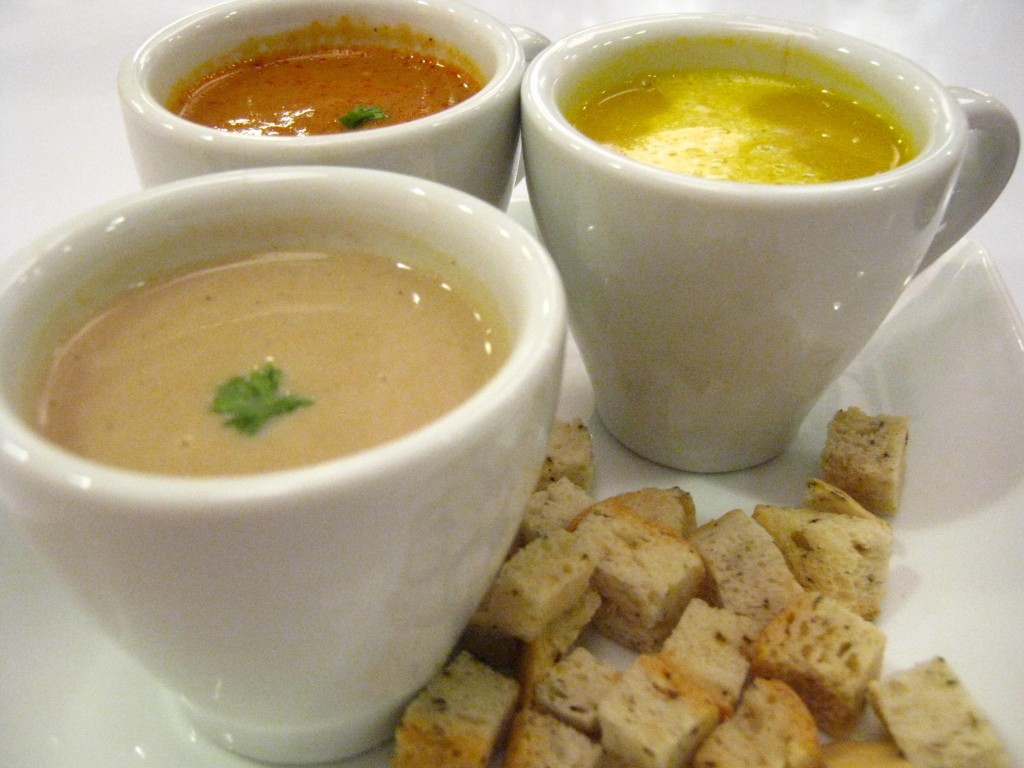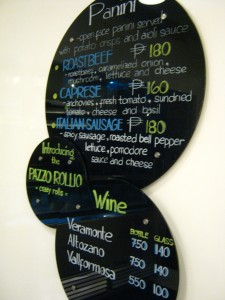 An item on the menu that's worth exploring for me is their Soup Trio.  You get three soups in small cups – pumpkin, tomato and mushroom.  I also love the fact that they have gelato available!  And they have amazingly good coffee by Godiva!  The aroma of chocolate mixed with the smell of coffee I love is just too good to resist.  I noted a bar and wine on the menu but I was feeling the stracciatella gelato and coffee more at that time.
I've been meaning to go back here to try other options (at least those that are not my default) as well as the spinach artichoke formaggio dip that I've read is good here.  Writing about it actually makes me want to go back.
And then I can stare at the big Coliseum image again and dream of when I can actually go to Italy and see it.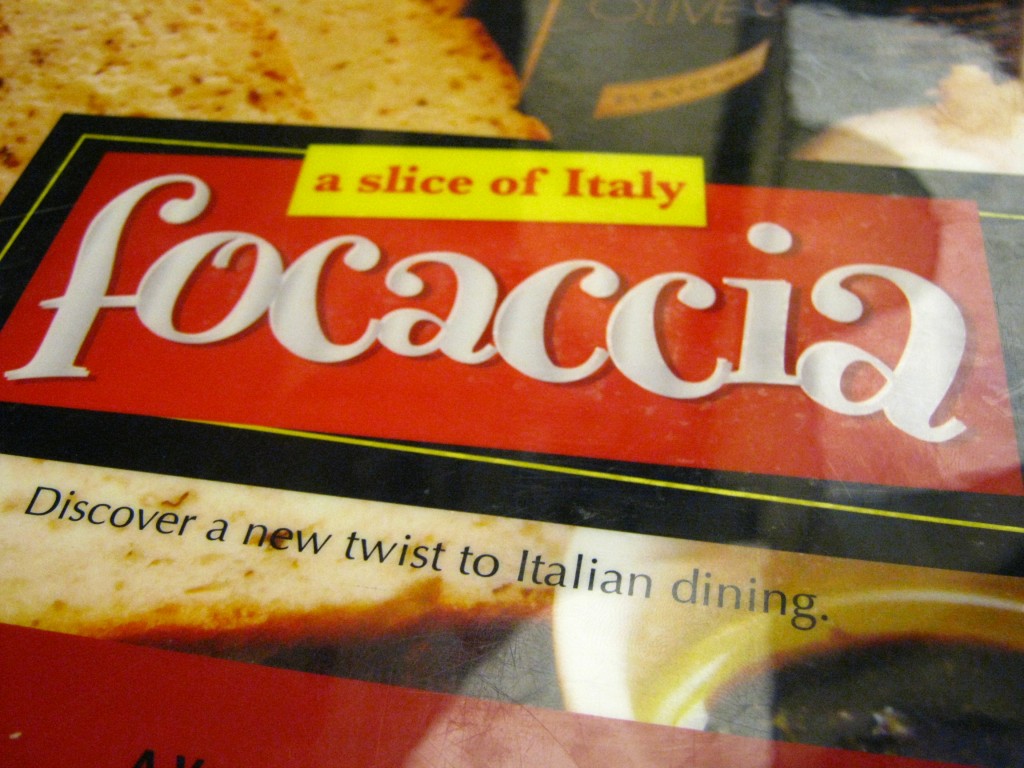 Focaccia has branches at the Fort Strip, Bonifacio Global City, Taguig and in A.Venue.
Comment on this and Share it on Facebook!
comments
Powered by Facebook Comments