Photographs are enigmatic. It's a universal visual appeal as it elicits ranges of emotions, whether the photo may be simple or dramatic. It's been ever present from the time of cavemen until its evolution in today's advanced society.
It is no secret that the advancements in technology have given most people access to digital cameras to document and immortalize the world's stories through the eyes of different people, whether it be for posting into your social network page or into your portfolio of memories.
The basics, however, never change. And it would be a long and sometimes frustrating experiment to learn how basics apply in practical situations (A look at some of the photos taken from the Road Works and Voyager pages shows the evolution of our understanding of light and shadows, or our inherent lack thereof :P)
Great photos tell great stories. Therefore we admire famous names from the local industry who we know have taken inspiring and compelling photographs.Now there are those who know how to take photos, and fewer who can teach how. Even fewer still, are willing to do so. This is an experience in covering the teachings of those who are willing to.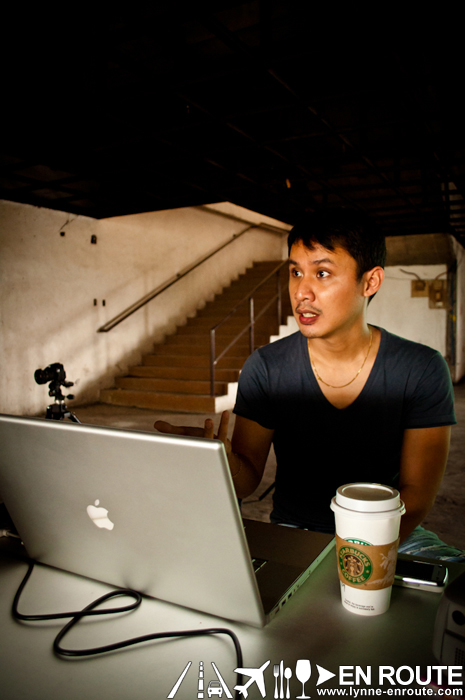 En Route had the privilege of being invited to document a unique photography class conducted by Digital 2.0. This is the brainchild of Troy Monsod. His credentials extend from heading the creatives for The One School to one of the sought after instructors for Canon Philippines' Photoskwela.
The class is simple: Make what seems complex in cameras very basic and common sense in a very intimate and unique classroom, and a chance to practice it out as soon as class is dismissed.
Even joining the class is unique. To join the class, visit the Facebook page and answer the questions that will be shown days before the class. First to answer gets the invitation. Only three lucky ones get it. Oh yes, this class is for FREE (at least for now).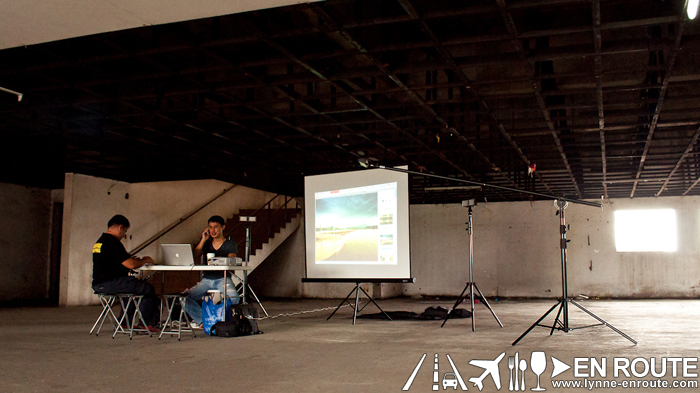 When you make it and follow the directions to the class location, it is apparent that it is different from your conventional classroom. It is a genius and borderline crazy idea to have it in a semi-abandoned building, with the filth of dirt and the screeching of bats surrounding you.
Class will be conducted with visual cues to help understand how your DSLR works. It is actually intuitive and there are some instances where students will have "Aha!" moments when light, shadow and movements are discussed thoroughly.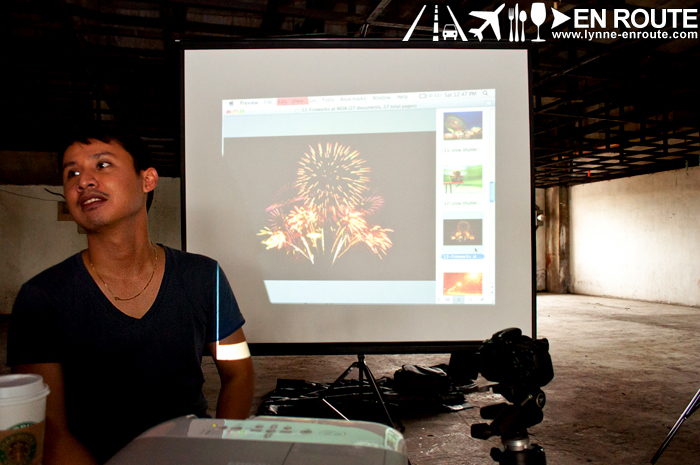 Once the camera lesson is done, it's on to the basic Photoshop classes. With all the bells and whistles of Photoshop, there are apparently only a few features that can already give the impact needed for photos. The key of Digital 2.0 lectures is the process of getting there.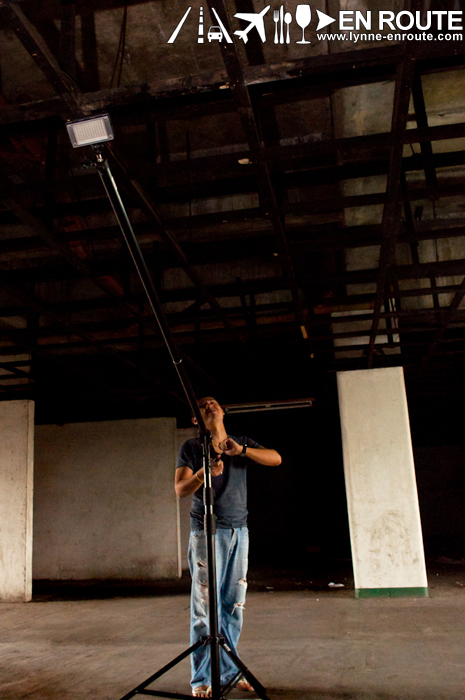 The first class was fortunate to coincide with an already pre-scheduled photoshoot, so there were opportunities to practice and experiment. This is the part where you become more acquainted with your camera's dynamics since all cameras and lenses are never built the same.
It helps also to have people skills and to set the right mood to get rapport with models for studio photography.
It has to be said that this is a class that is best for beginners or those who have never understood how the technical terms in a DSLR work in real settings. And one may learn it, but like with other things learned in conventional classes, understanding how it works only comes from practice. Digital 2.0 will give the stepping stone, but the true lessons come from discovering and training yourself to look at the world in the eyes of a creative.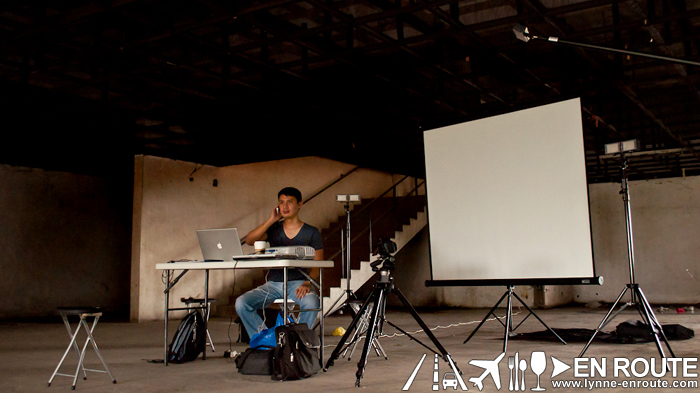 To learn more about Digital 2.0, visit their Facebook page to know how to join the classes. It is free for now so best to take advantage of the offers.
Comment on this and Share it on Facebook!
comments
Powered by Facebook Comments