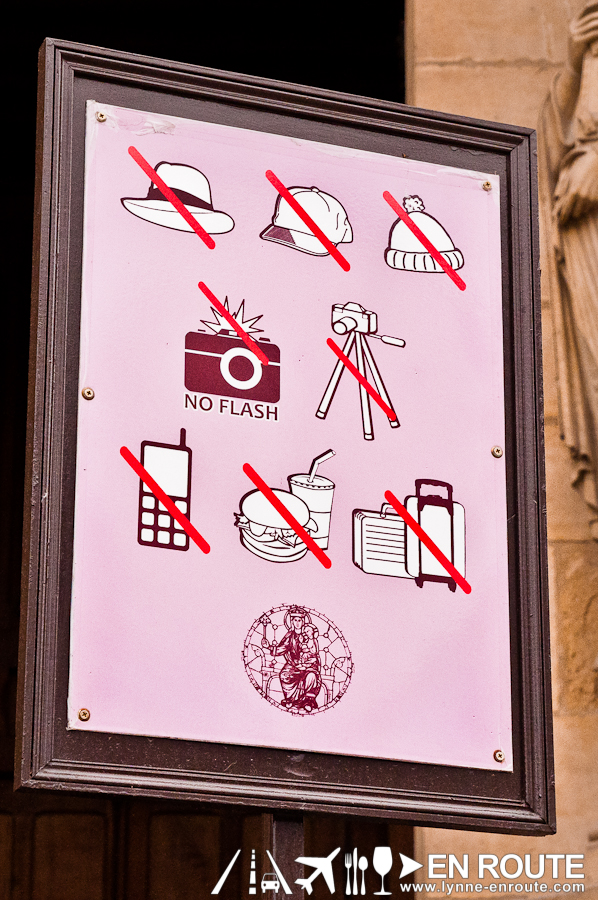 This can classify under many categories such as Good Heart vs. Good Judgement, Tourist Dumbness, or that ever cliche "Charge to Experience". Yet, amusing stories like these will never happen if you took the tourist bus with all the other tours instead of figuring stuff out on your own.
And yes, it's just one Euro, but I felt better giving 4 Euros to that bubbly old accordion player in Amsterdam since he did work for it (and not scam me for it) with great enthusiasm and that ever present Amsterdam humor within all of them (must be all that weed).
But first, here are a few pictures of the Notre Dame Cathedral in Paris, just at the point of the season where winter turns into spring. Impressive, huh? You can imagine how religion is a big deal back then and how a big deal it is to express it into structures of grandness that equals the devotion of the faithful. Mind you, such things were not only for the Roman Catholic faith. Mosques, Temples, and Pyramids that are far larger than this exist.
Let's see how this post pans out while pictures are inserted here and there: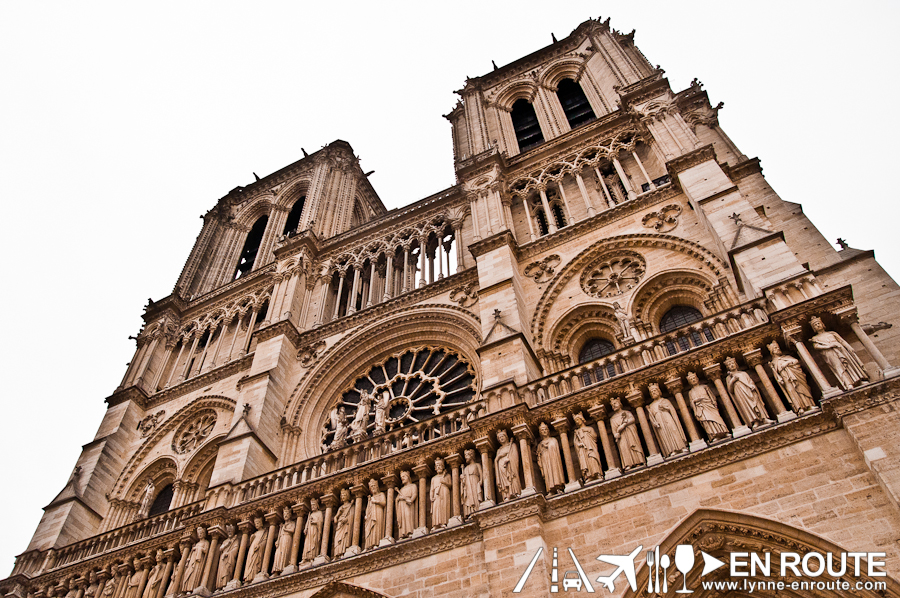 So here's the story of that one winterish/spring-ish day in 2013, when the people of Notre Dame placed a big maze-like thing in front of the cathedral to celebrate its 850 years of existence: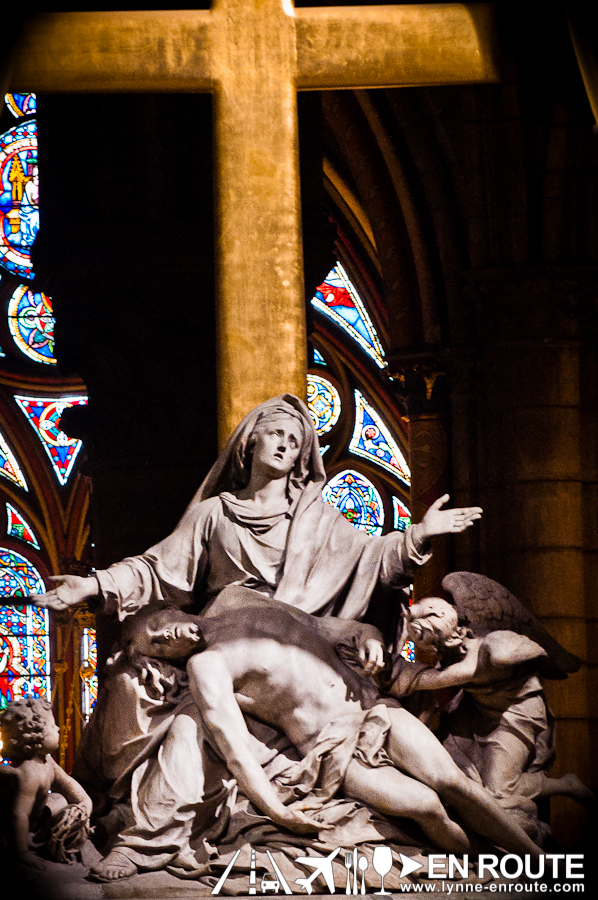 That bluish sturcture obstructing the view of the cathedral was meant to herd the foot traffic in a zig-zag like fashion into the cathderal. So entering this makeshift building and turning the corner past the big cube, the very first thing to greet us were these two young ladies approaching us with what seemed like meager and good intentions.
It all happened so quick. the first spiel was that they were looking for donors for the foundation of the blind, deaf, and mute. They both said they were from Bosnia. If it's inside the church grounds, you'd believe it to be legit. And this is the Notre Dame, after all.
So they show a list of donors with corresponding committed amount to the tune of nothing lower than 10 Euros, which does make your heart feel a bit better as there are so much generous people in the world. So reaching out to the coin pocket, all that was there was like about 1 Euro and 70 cents, or just about enough to get a Metro ticket back home.
So I said that all I have was 1 Euro, and the two begin begging for more, chanting "peace be with your good soul" with matching kiss on their hand and touching your shoulder. It was overwhelming and at the same time, getting a little creepy. Never heard of donor seekers begging and even literally point out with their fingers the remaining cents that you should give away as well.
That's when there was a sudden whiff of a hand grabbing their list and tearing it apart. At first thought it might have been some of their companions just playing a prank on them, but the next thing I saw was a literal shoving of them away from the grounds by a man with a vest with the 850th anniversary logo of Notre Dame. Looks like security has arrived. It wasn't as violent as it is written, but it can sure scare the bejeezers out of you with the shouting and threatening voices.
I guess security detail does not necessarily get better as the church gets grander. Paris, Rome, and Barcelona are known to have lots of scam artists and pickpockets (so much that they announce it in train stations like it was already a way of life that they can't change)
By this time, the Bosnian girl already has that one Euro in her hand and probably will use it to purchase more paper and pen and wait for the opportune time to go back inside that little maze-like structure. All this also happened at the sight of the statues of various saints and gargoyles of Notre Dame.
Wonder what these statues had to say about that?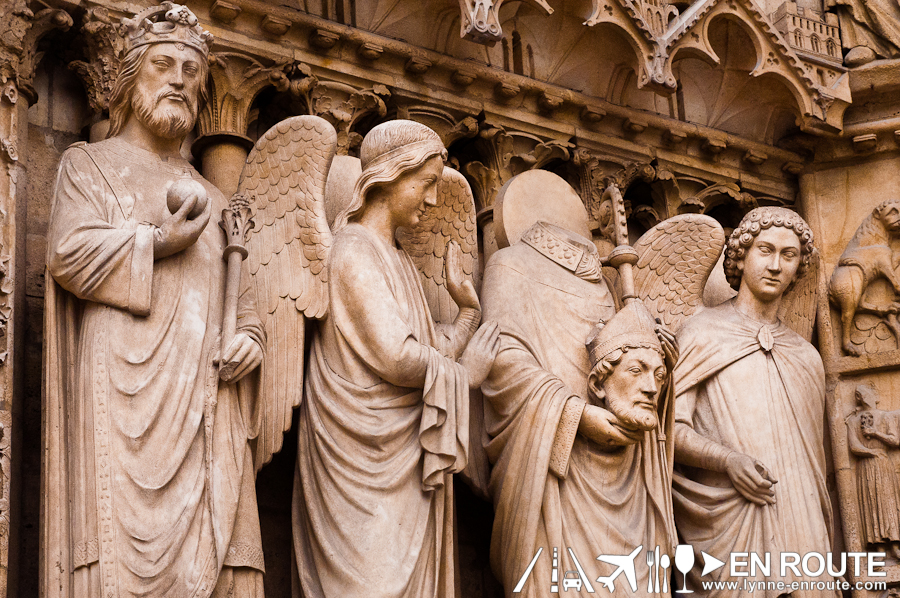 Comment on this and Share it on Facebook!
comments
Powered by Facebook Comments