As of June 18, 2015, it was discovered that this restaurant has CLOSED.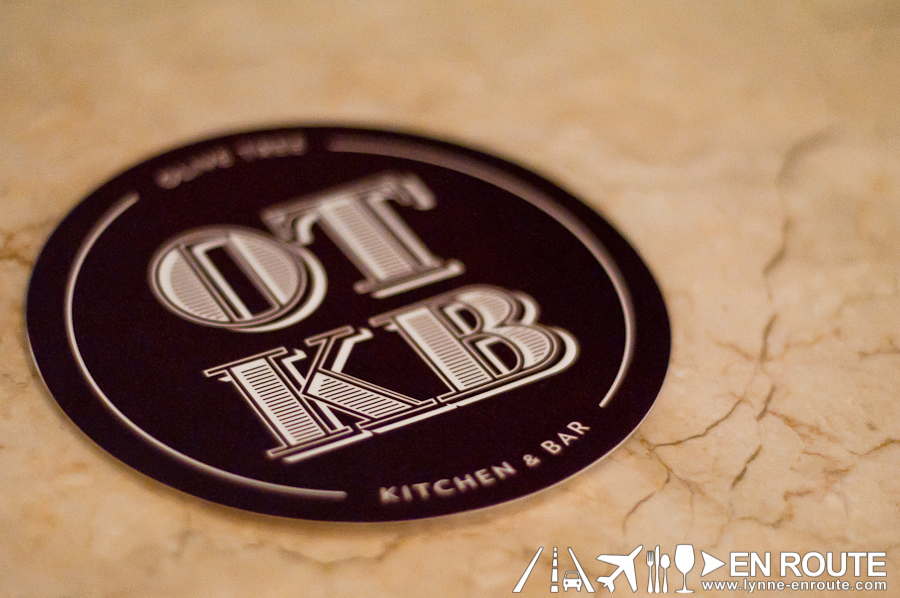 Something new is taking root in Bonifacio High Street.
What used to be the old Stock Market, is this new, homey looking restaurant called Olive Tree Kitchen and Bar. People have taken into calling it OTKB, much to the proponents delight as it is their initiative to give it that moniker.
Oh, and one of the proponents of OTKB is chef Rob Pengson, famous for that fine restaurant by the name of The Goose Station.
OTKB is something different from it, though. It is not as snooty looking, and the food is more familiar and something more comfortable. It seems to be the trend now in the financial districts of Manila: familiar pub / American bar food (one can name chains in Manila like Bugsy's or Rue Bourbon, but there are other single restaurants and hole-in-the-walls like Public House, Dillingers (which, BTW, has some great Laphroig Whiskies!), or even the Woodman's Head).
Still, there is room for a little haute-cuisine flair in the menu when placed correctly. Here was a sample that you may find when in OTKB:
A sample of the tasting menu:

Now this is more Goose Station than most of the items in the menu from left to right: Eel and Apple Galette, Caponata Macaron, and Foie Gras Popsicle. Foie gras being very much associated with French, this was very creamy coatedwith amaretto almonds. A bit too creamy and maybe a little more fruity zest or saltiness may have helped it. The Caponata Macaron and Eel and Apple Galette, however… fantastic tasting! Caponata is a traditional eggplant-based Italian (specifically Sicillian) dip, this time interepreted into the French macaron form, and the smoked eel gives great sweet/salty contract to the crisp apple.
More haute cuisine?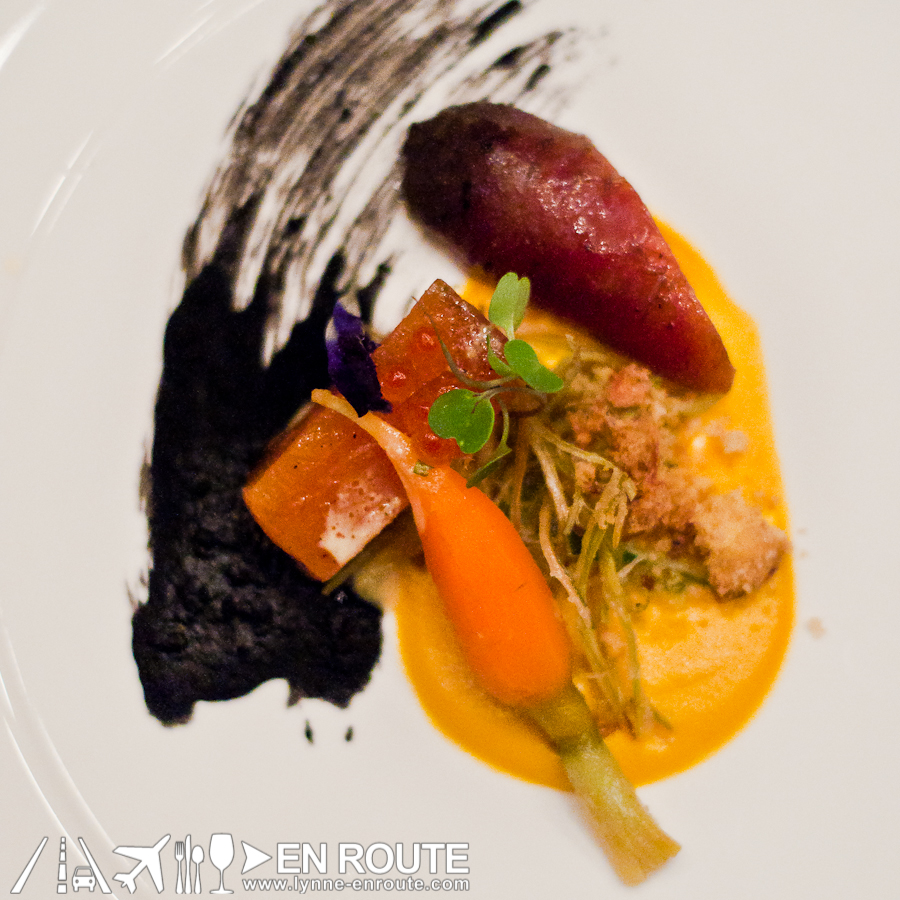 Check this set of salmon and carrots cured in coffee beans and orange rind. The distinct salmon taste is complemented with the robust coffee aroma and finished off with carrots and….
….. you know what? Never mind. It did say they have comfort pub-style food. So let's get on with that.
 Pizza!
Now we're talking.
 
Well, it's not really English pub food. It is more of an interpretation of what is comfort food for the Filipino palate placed in a comfortable, pub-like setting. So that is how pizza got into the menu. Pizzas like Apple and Gorgozola (PHP 435.00) that is topped with toasted walnuts.
Oh look there's that oh-so-rich combination of Honey, Truffle Oil, and Egg (PHP 420.00) then contrasted with a slight seasoning of a confit of black olives. Imagine getting a bit of that warm, oozing egg yolk as it hits the tip of your tongue? Then sweetness of honey and truffle tag along with that crispy crust?
Wait, there's more!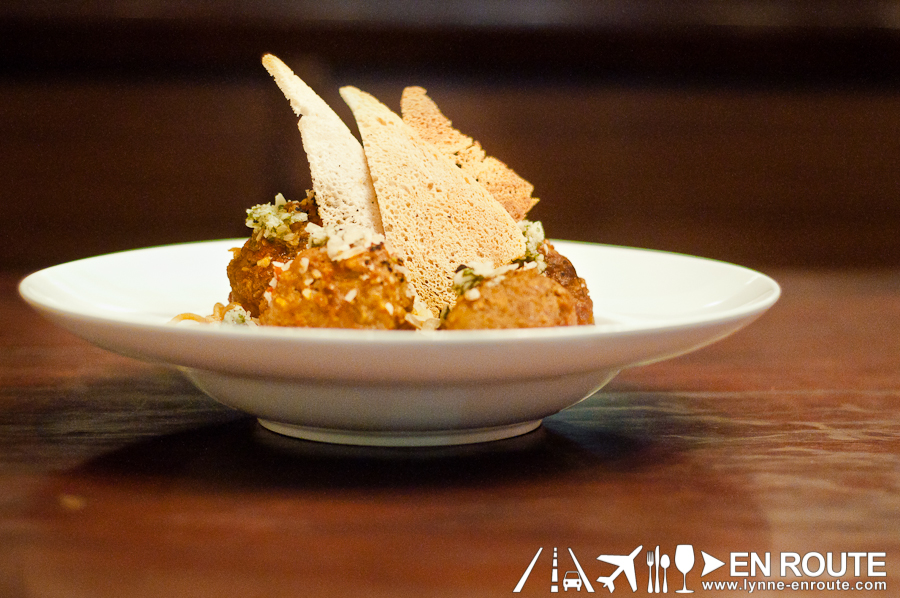 Soprano's Sunday Gravy (PHP 430.00). It's a pasta, and then some.
By some, meaning these: braised ox tail and tripe, bone marrow, liver pate, sweetbreads (when available), fennel sausage ragu and angus meatballs. Top it off with Pecorino cheese (The magical cheese you will find in a cacio-y-pepe. It's a Roman thing). First impression: THOSE ARE HUGE BALLS. Oh. They are Angus Meat Balls in a comforting tomato based dish filled with other tasty goodies.
Starting to sound more inviting? Let's seal the deal:
Two things: A Sunday Roast (PHP 470.00) with stuffings of wild rice, and complemented with grilled vegetables. Very, very simple, yet very, very satisfying.
As satisfying as 250 grams of Hanging Tender Bistecca with potato puree, mole butter, and topped with crispy mushrooms (PHP 945.00). Oh those mushrooms go well with the steak and mole butter!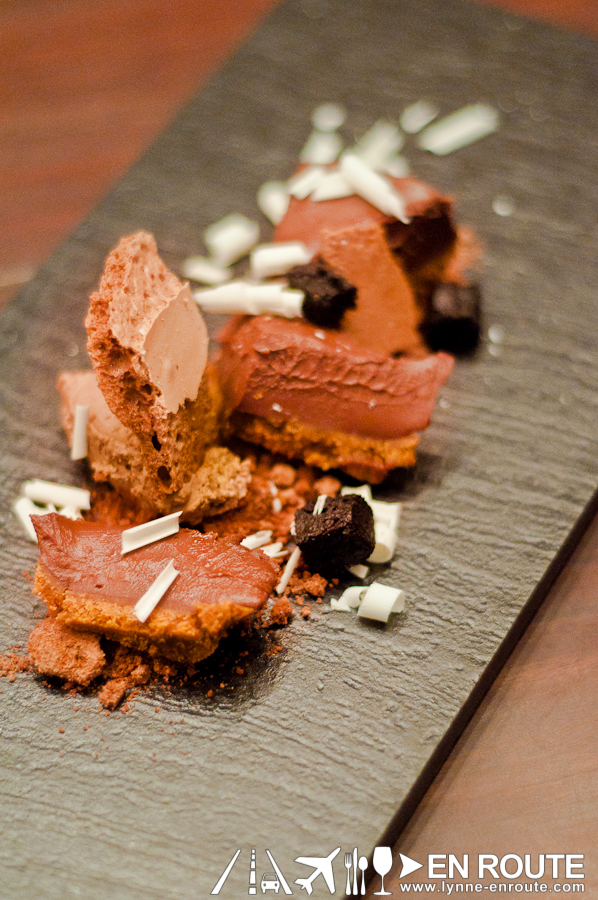 And to top that off:
Dessert:
Something they call a Chocolate Terrain. The presentation seems to take inspiration from some rocky mountainside that hikers trek along to reach a peak, much to their satisfaction. So like those, trek these little morsels diligently and with gusto for your own fulfillment.
–
–
–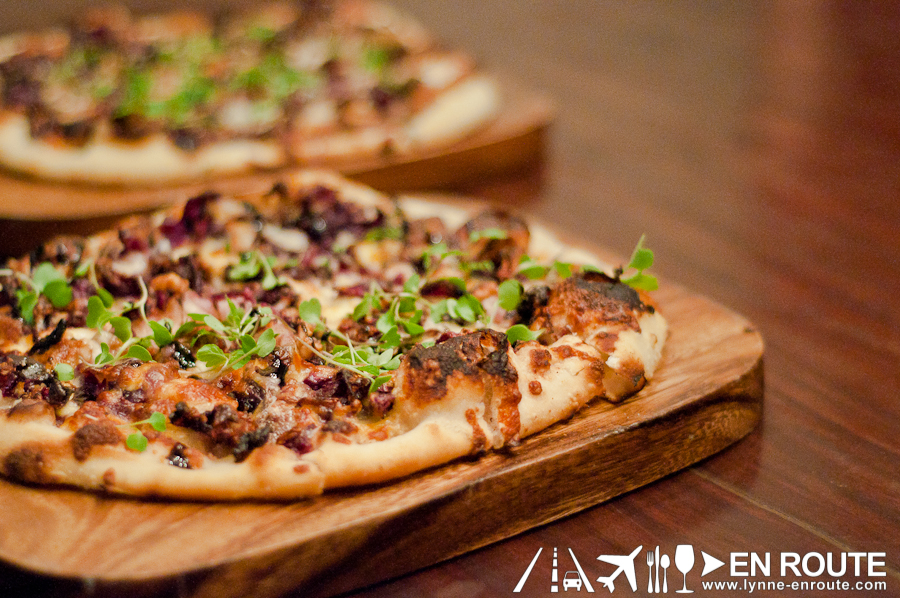 What's great about OTKB? These meals have some great cocktail pairings. Much like that other vowel deprived place URBN Bar and Kitchen, OTKB has a bar, and with some original cocktails to boot, too!
Some sangrias (PHP 275.00), and creative takes on some famous cocktails like their Manila Mule (PHP 150.00 Moscow Mule twisted this time with calamansi and dried mango) and that fusion called the Glenmorangie Old Fashioned Sazerac (PHP 299.00) topped with a grilled pork belly for a garnish. It's an appetizer and a cocktail to start off the night!
You seriously have to go here for Happy Hour when some of these cocktails are Drink-all-you-can for PHP 399.00 and beers go down to as low as PHP 45.00. Not bad for an area of the metropolis notorious for exorbitant beer prices
So yes, you can expect more visits here at OTKB for more of the comfort food and the bliss-inducing, value-for-money beers and cocktails.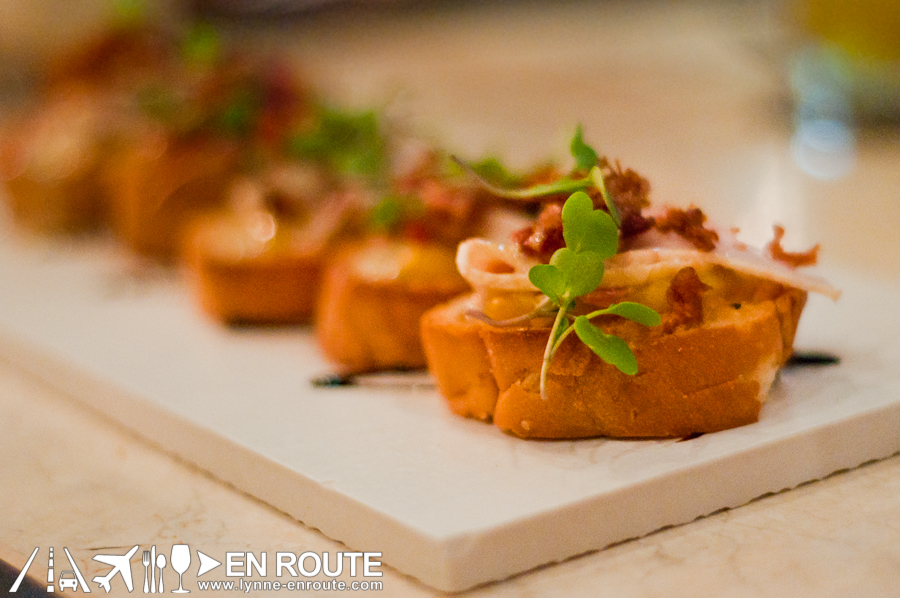 OTKB: Olive Tree Kitchen and Bar is located at the Bonifacio High Steet, Bonifacio Global City, Philippines.
Tel. Nos. +632-823-0366
Comment on this and Share it on Facebook!
comments
Powered by Facebook Comments