The Peninsula Manila has been one of the more top-of mind hotels lately for family staycations. Can't seem to pinpoint the reason for such.
It might be because of the excellent location at the Makati business district (which, by the way, is soooooo lovely to stroll around and discover some bars and restaurants on Saturday nights when it is less busy than usual). Or it might be that all the amenities are of world class like all Peninsulas of the world, including that giant lobby with locally inspired works of art from floor to ceiling.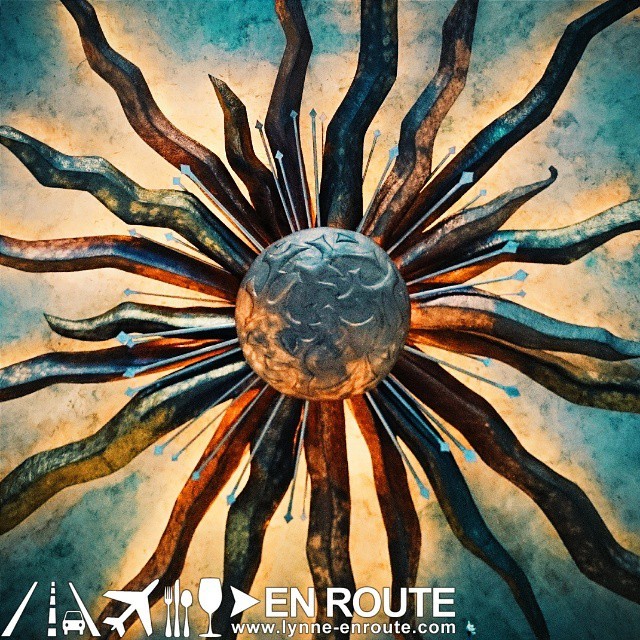 And with it, their specialty buffet restaurant, Escolta
Escolta has been the subject to many visits already given the frequency to this place, but for the next few months, a new concept is being served to all who venture into its doors.
A world on your plate, Escolta will be showcasing some cuisines from around the globe: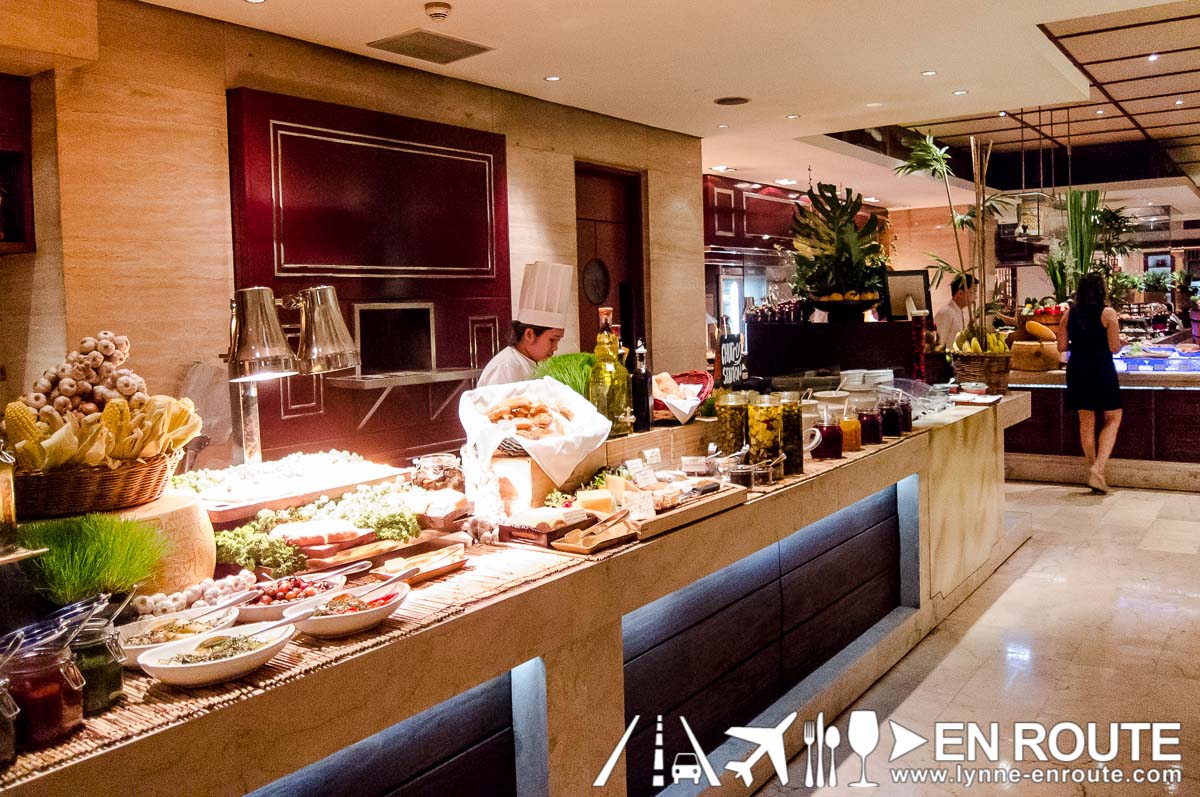 Mondays: The South Americas and Andes
Tuesdays: Korean and Japanese
Wednesdays: The Best of Asia
Thursdays: Italian

Fridays and Saturdays: Seafood
Sundays: Champagne Brunch (These are exceptional!)
This visit was on a Monday, and so it was South American cuisine galore.
And it was a good decision to be here on a Monday!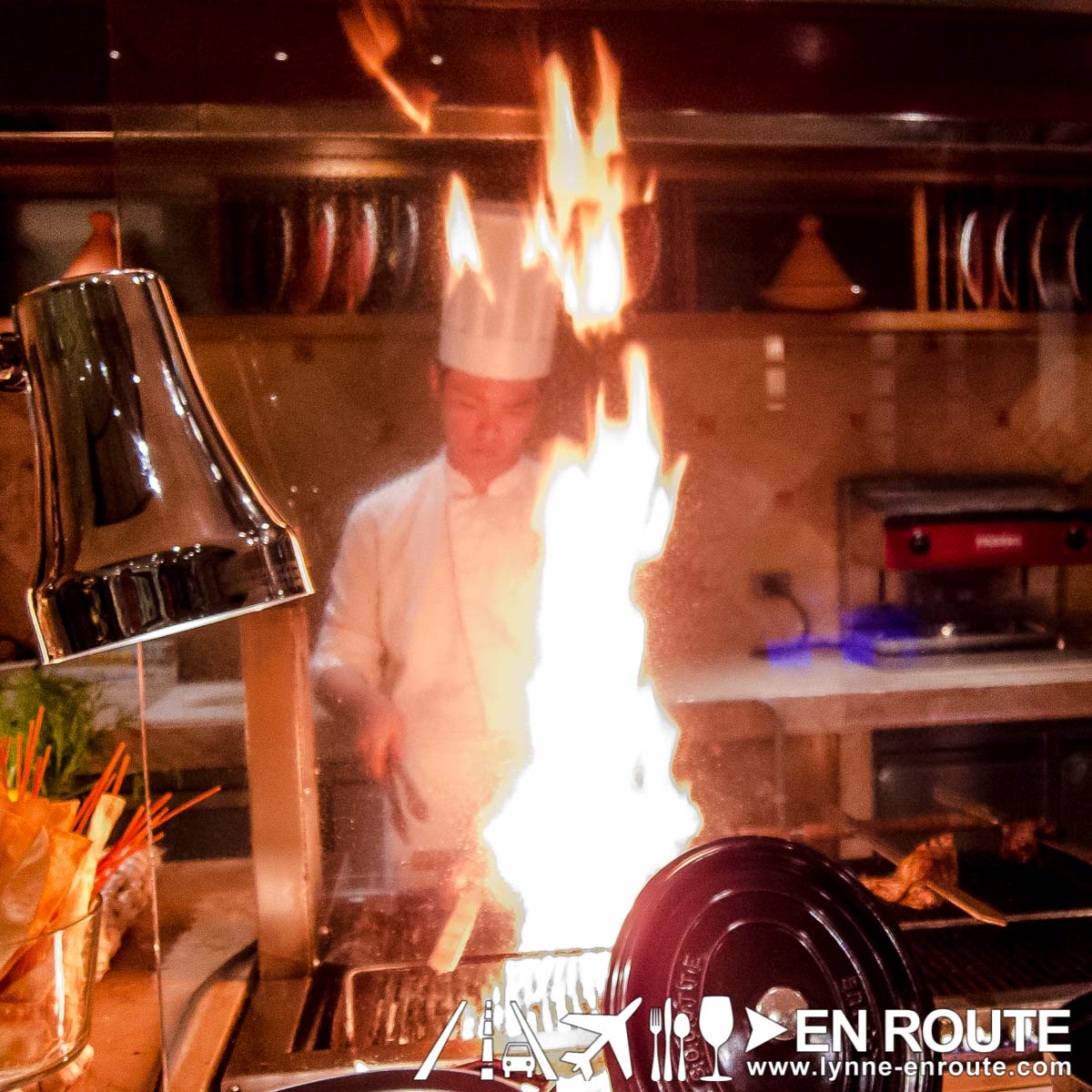 Meat, meat, meat galore. These were the highlights of a South American and Andes buffet spread. Probably because no one can resist it once those grills fire up the churrasco. Churrasco, practically translating mostly to skewered and grilled meats, are highlights in Latin America thanks to varying preparation and marinades. Take for example the following:
Peri-Peri Chicken and Pork Ribs Barbecue with Corn Salsa . Chicken delicately seasoned so as you can dip it in that fiery sauce. And the sweetly delicious pork barbecue? Balance that with succulent and refreshing corn salsa.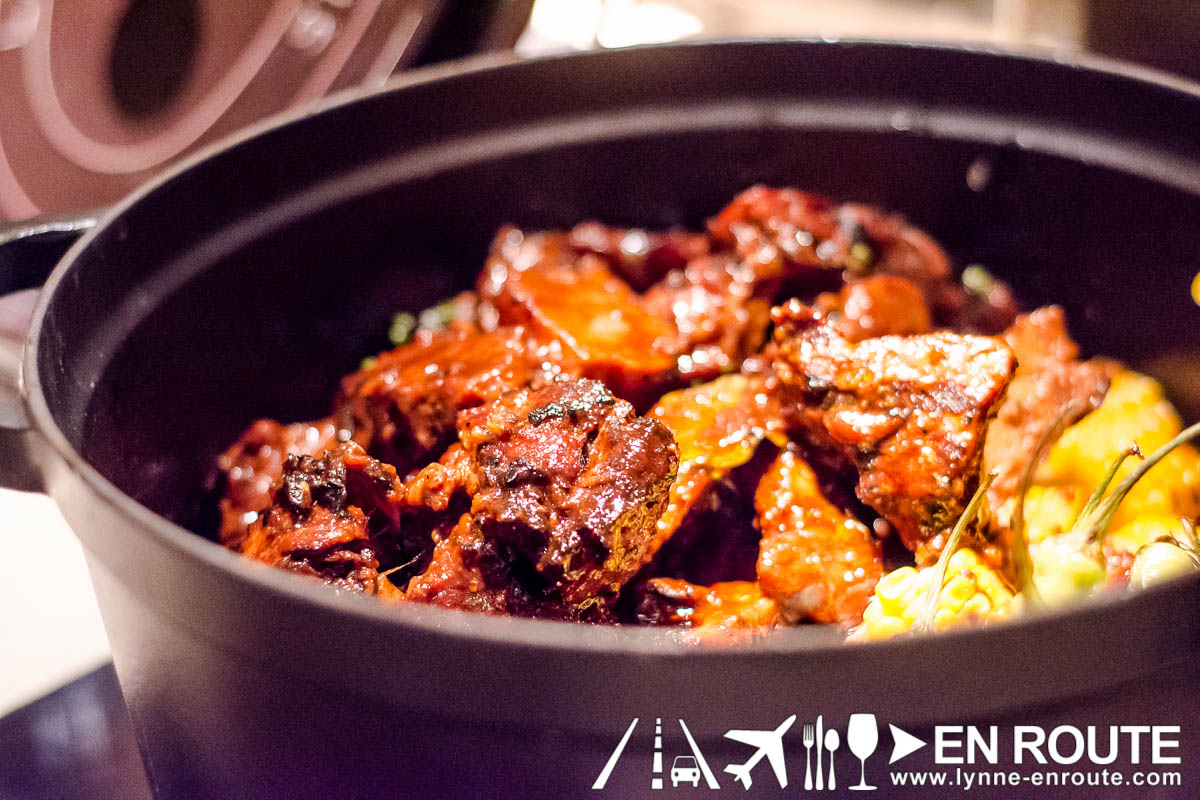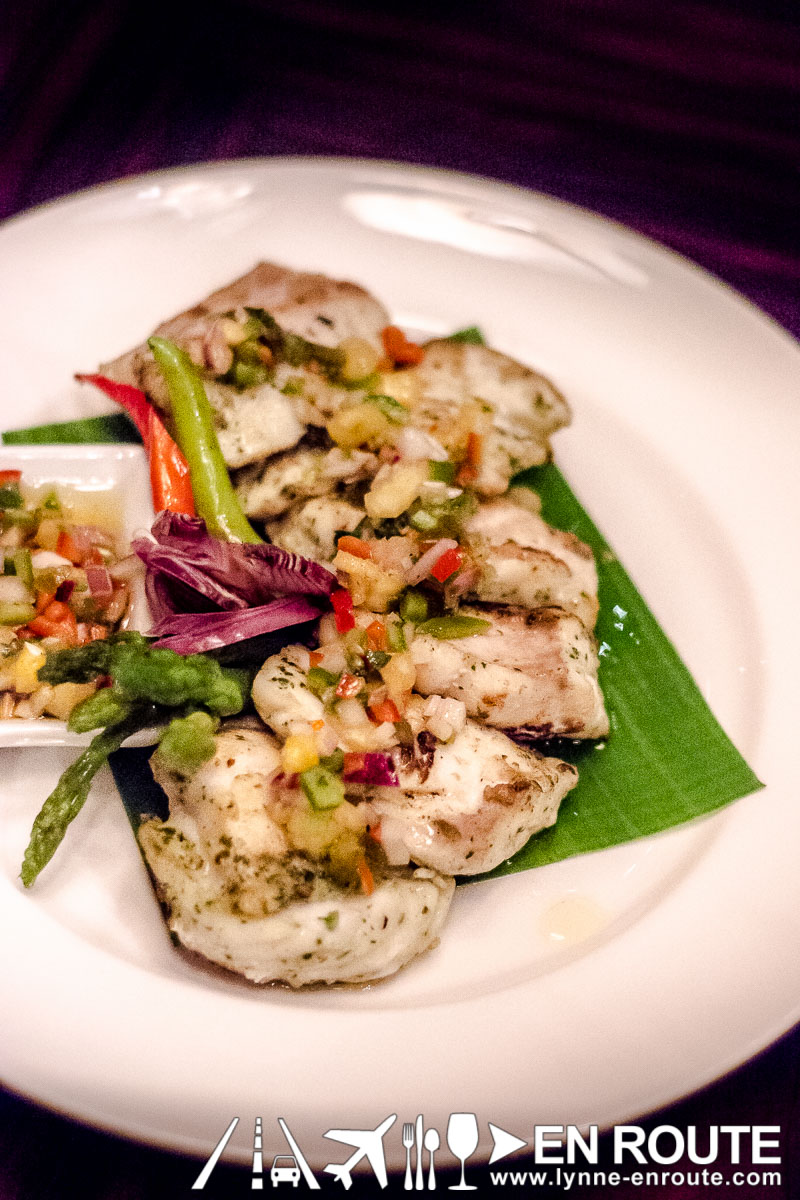 Are you here for the heavy hitting flavors? Barbecued Beef Steak Churrasco with Chimichurri Rojo is a winner. Best complemented with good ol' carrots, peppers and green beans. And gamey flavor lovers will praise that Grilled Lamb Steak with Chilean Salsa.
There are seafood variants as well! The Fish with Caribbean salsa is light, guilt-free, yet satisfies that craving for Latin American flavor twists. Best partnered with some South American sautéed mushrooms.
Oh, and wait for the Churrasco cart to come along. Freshly grilled churrasco roams around Escolta carving meat to your liking and served personally for you…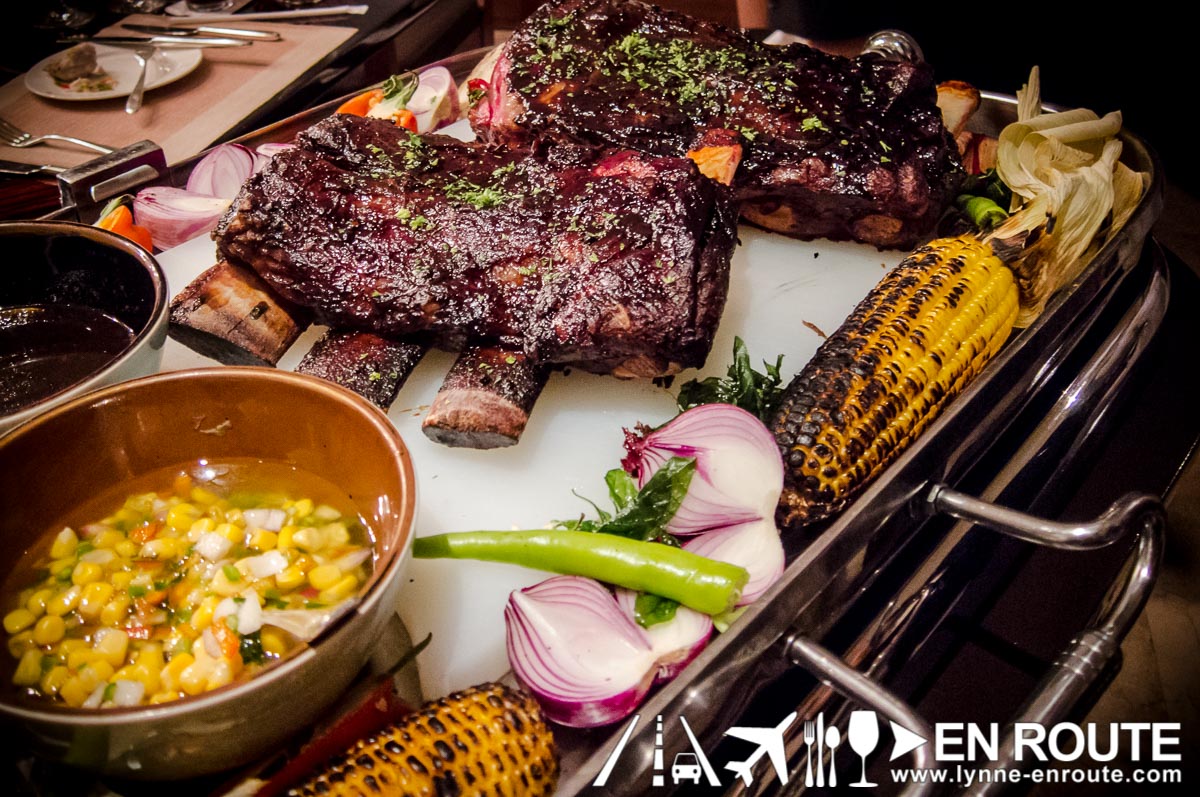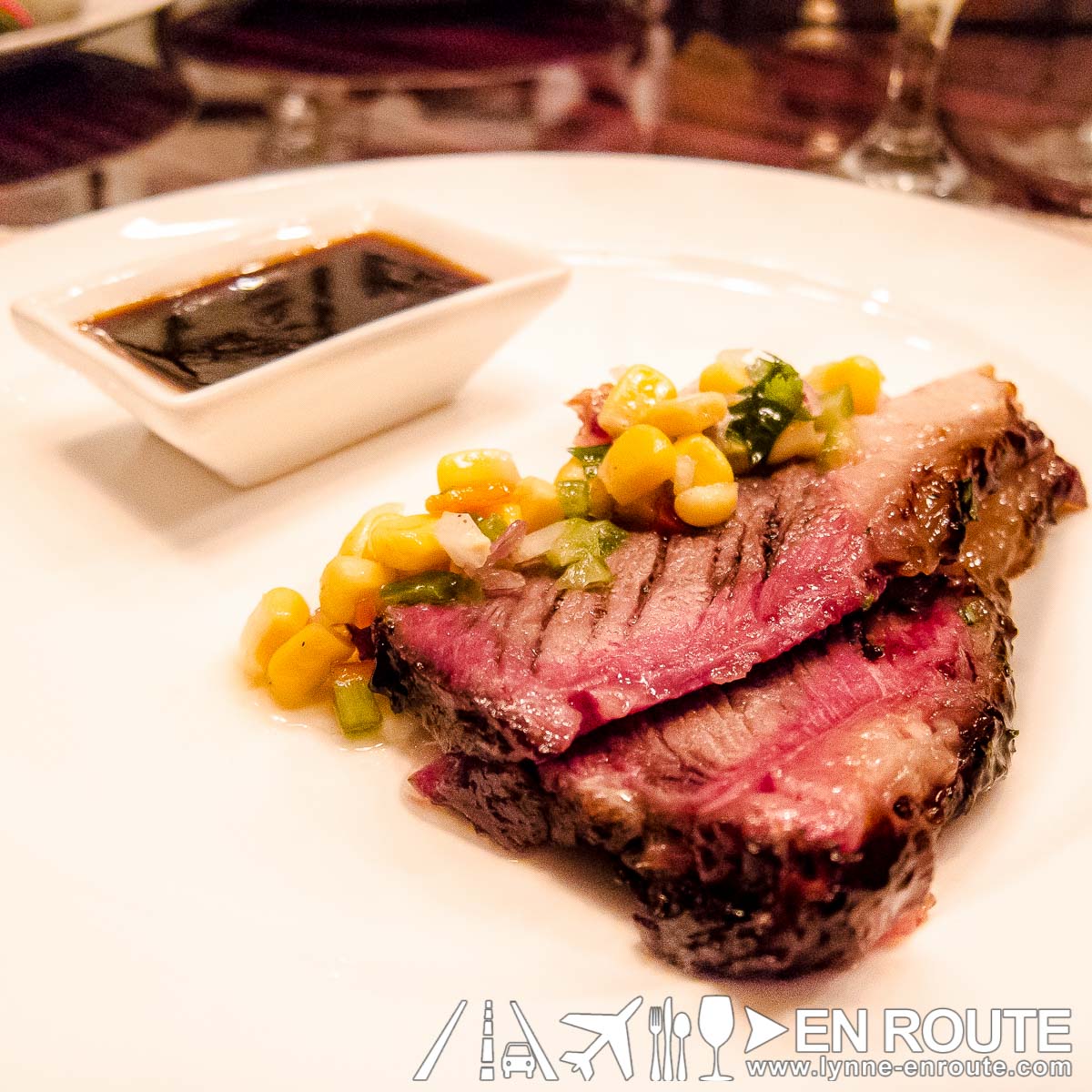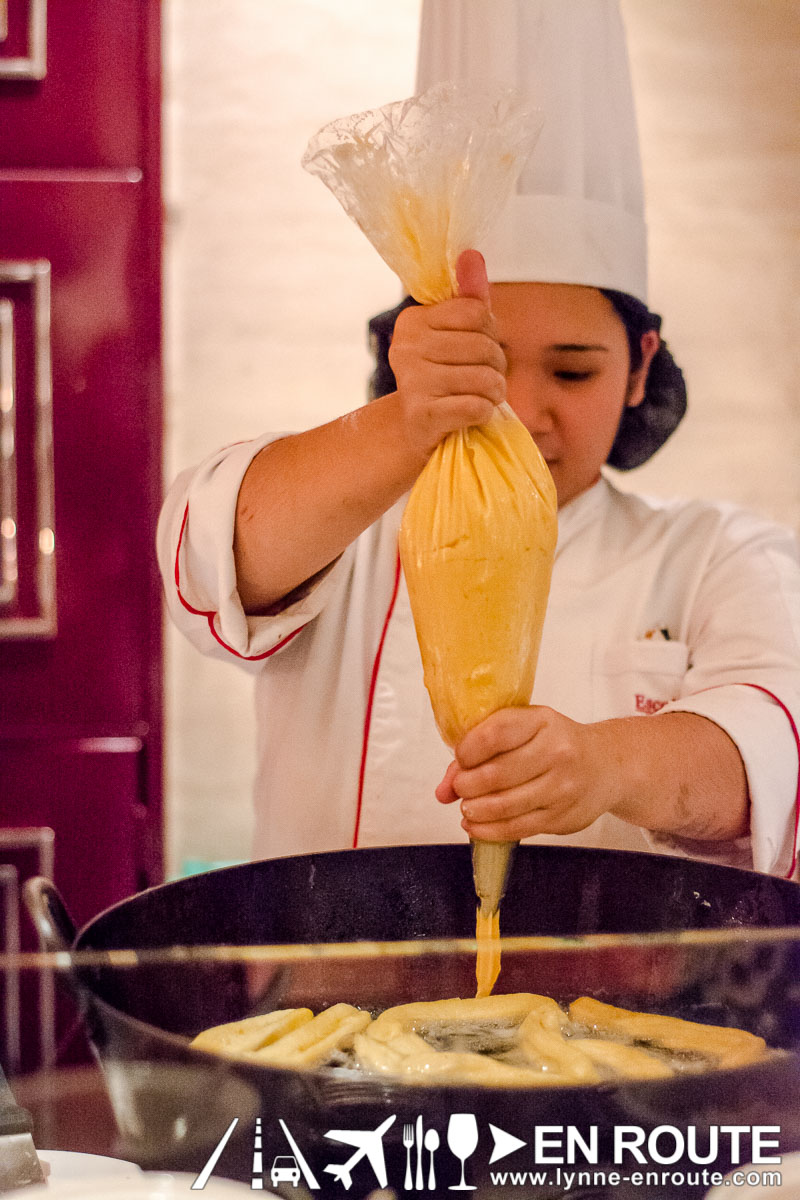 … because it's hard to beat a freshly carved meat on your plate still steaming from the grill.
And a Latin American inspired dinner cannot end without some Churros. And yes, they make churros fresh, on site, and on demand!
Piping hot from a hot oil bath, these doughy Spanish wonders will become even more magical when dipped in some thick chocolate. Either use the chocolate that comes with it…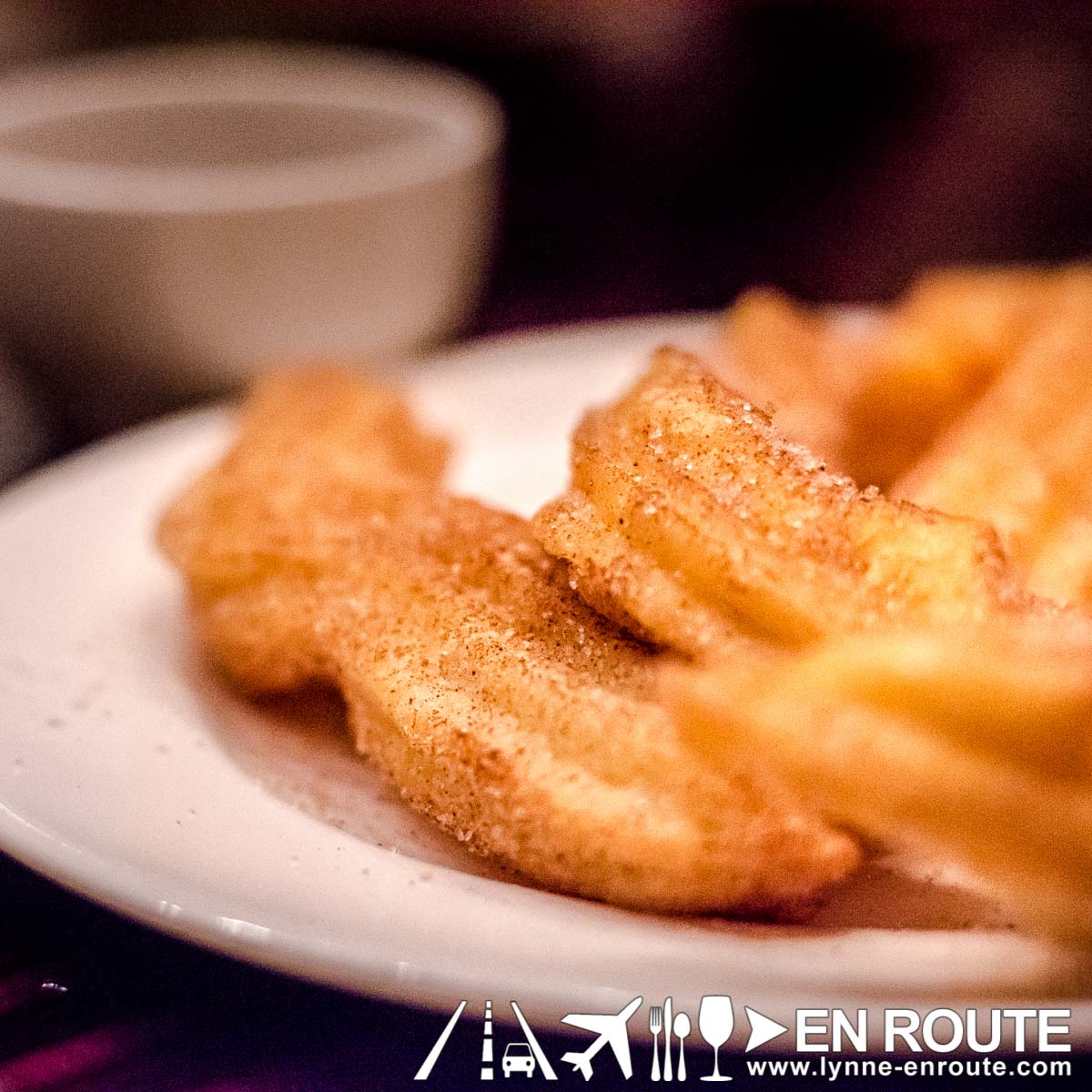 … or coat it with an even thicker, sinful lather from the chocolate fountain.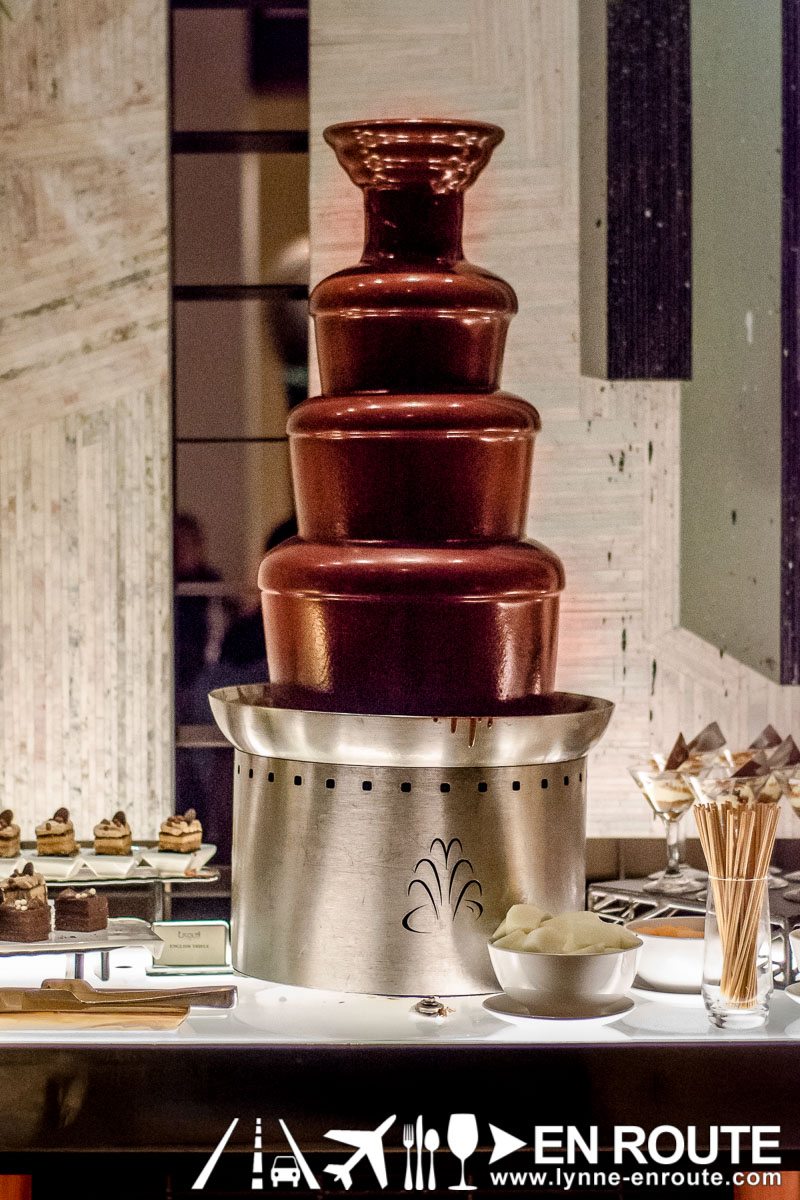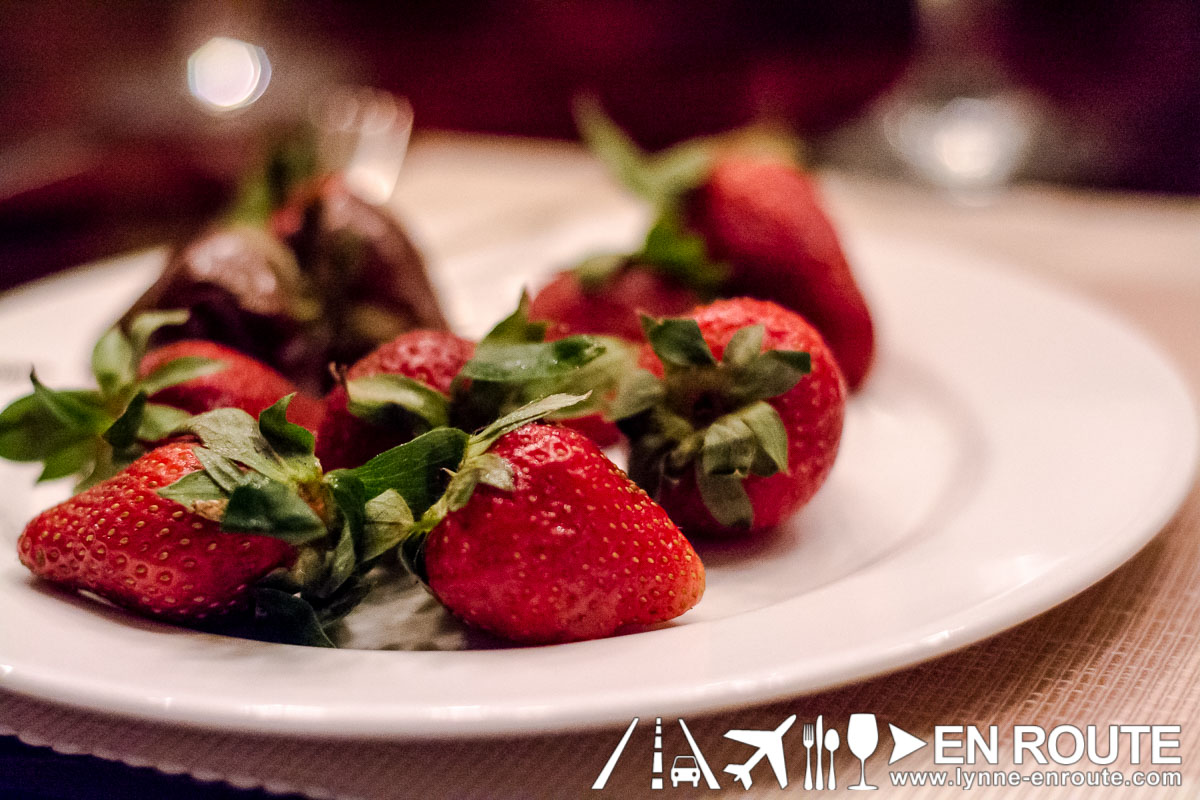 Praise has to go also to Escolta for their just-ripe strawberries that was a great way to cleanse the palate after a heavy Latin American meal. Oh yes. Some of it was also covered in chocolate.
Yep. That was a well spent Monday that only a seasoned and well celebrated hotel like The Peninsula Manila can deliver.
Escolta is found inside The Peninsula, Manila, located at the corner of Ayala and Makati Avenue, Makati City, Philippines. Telephone Nos. +632-887-2888 for front desk, or dial extension 6694 to be directed straight to Escolta for reservations.
Comment on this and Share it on Facebook!
comments
Powered by Facebook Comments