If there is one great suggestion for people who live in Metro Manila, it is to walk around the Makati Central Business district on a Saturday evening. You will really have a great time, with relatively blowing winds even at summer time, and you get to see the majestic buildings without being distracted by the horrendous traffic that comes with the regular work week.
So this stroll was from the occasional Peninsula Manila staycation (which by the way, has an AMAZING Latin American themed buffet during Mondays) and somewhere into the side streets to see if there is an interesting place for a night cap.
The road led somewhere to a place called Hooch. This was something a few friends have written and raved before.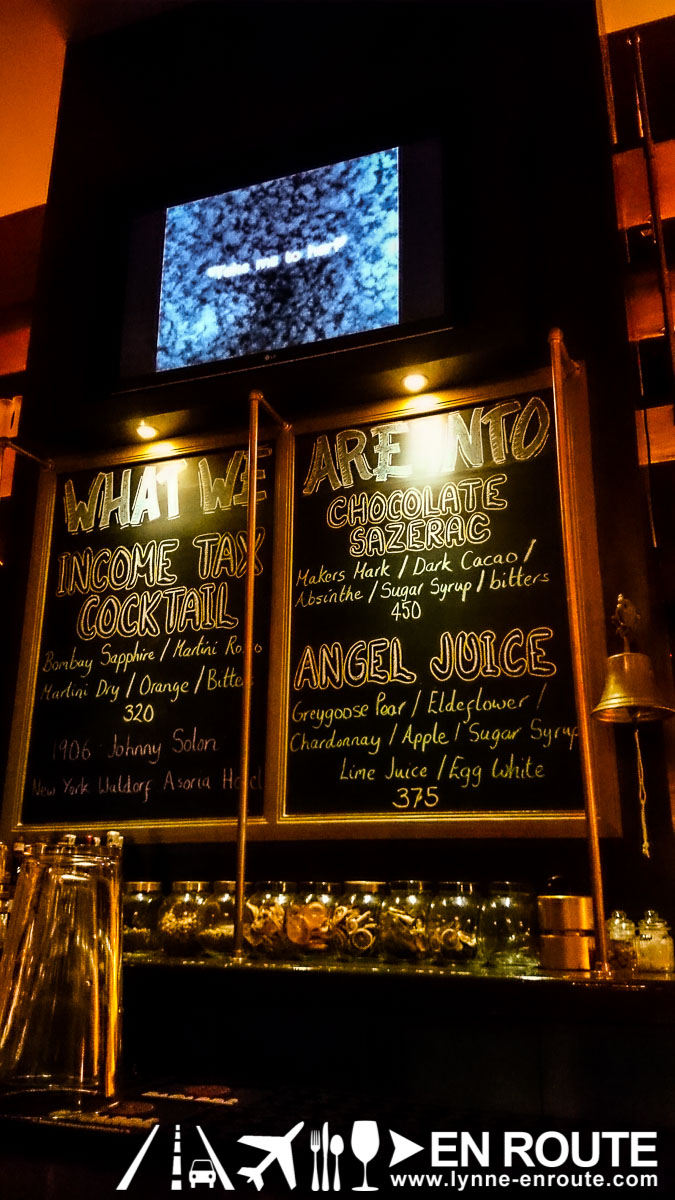 Intimate, it is the size of some of the cozy pubs in London. The seats even extend all the way into the sidewalk!
This is more of a bar, though. Not the high-energy pulse beating bars, but more of the one where you enjoy a more relaxed time.
One of the guys manning the bar looks familiar. And yes, it is Anthony White, one of the contestants in Diageo's World Class Bartender for 2015.
His suggestion to the ladies: The Angel Juice: A mixture of Pear infused Grey Goose vodka, elderflower, chardonnay, apple juice, shaken with egg white to provide a good volume and texture. And yes, it is a hit with the sweet notes contrasted by the acidity of the chardonnay.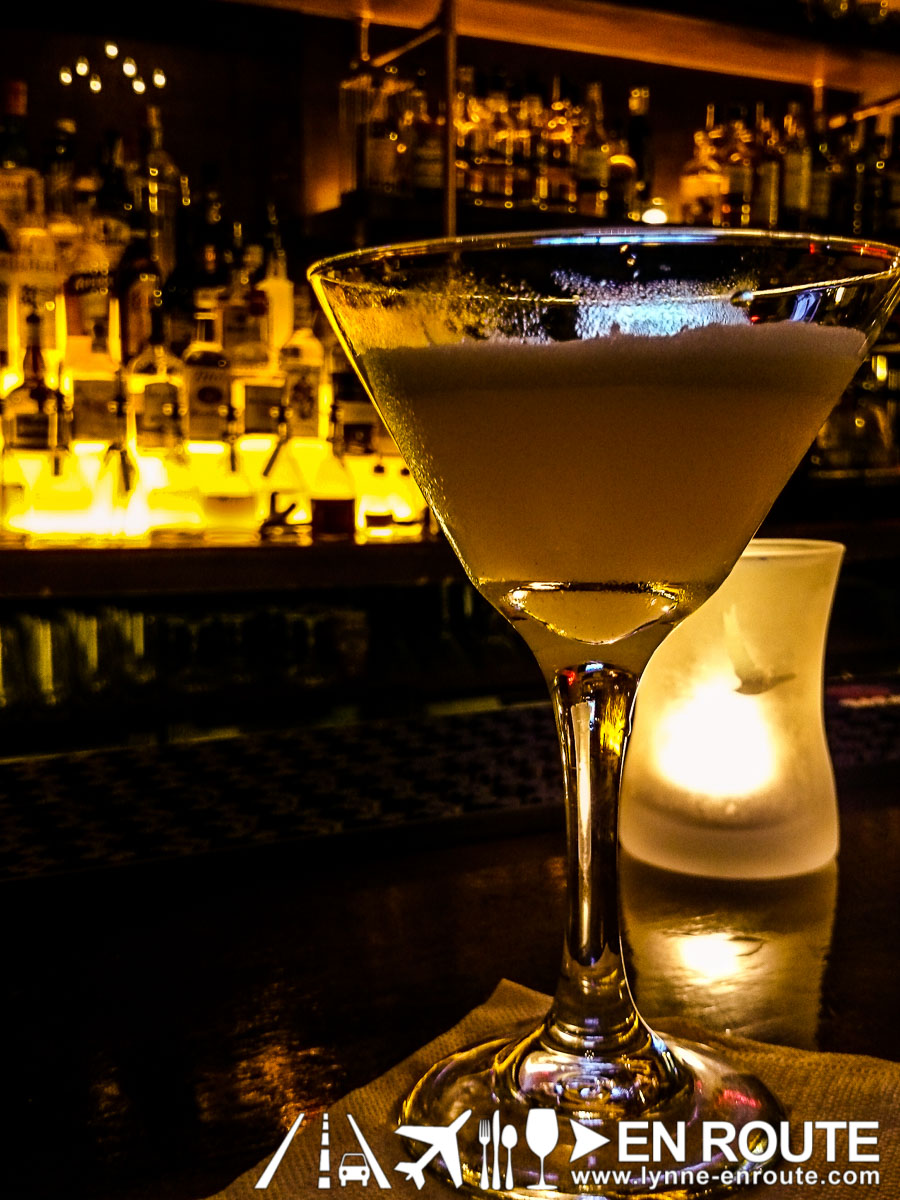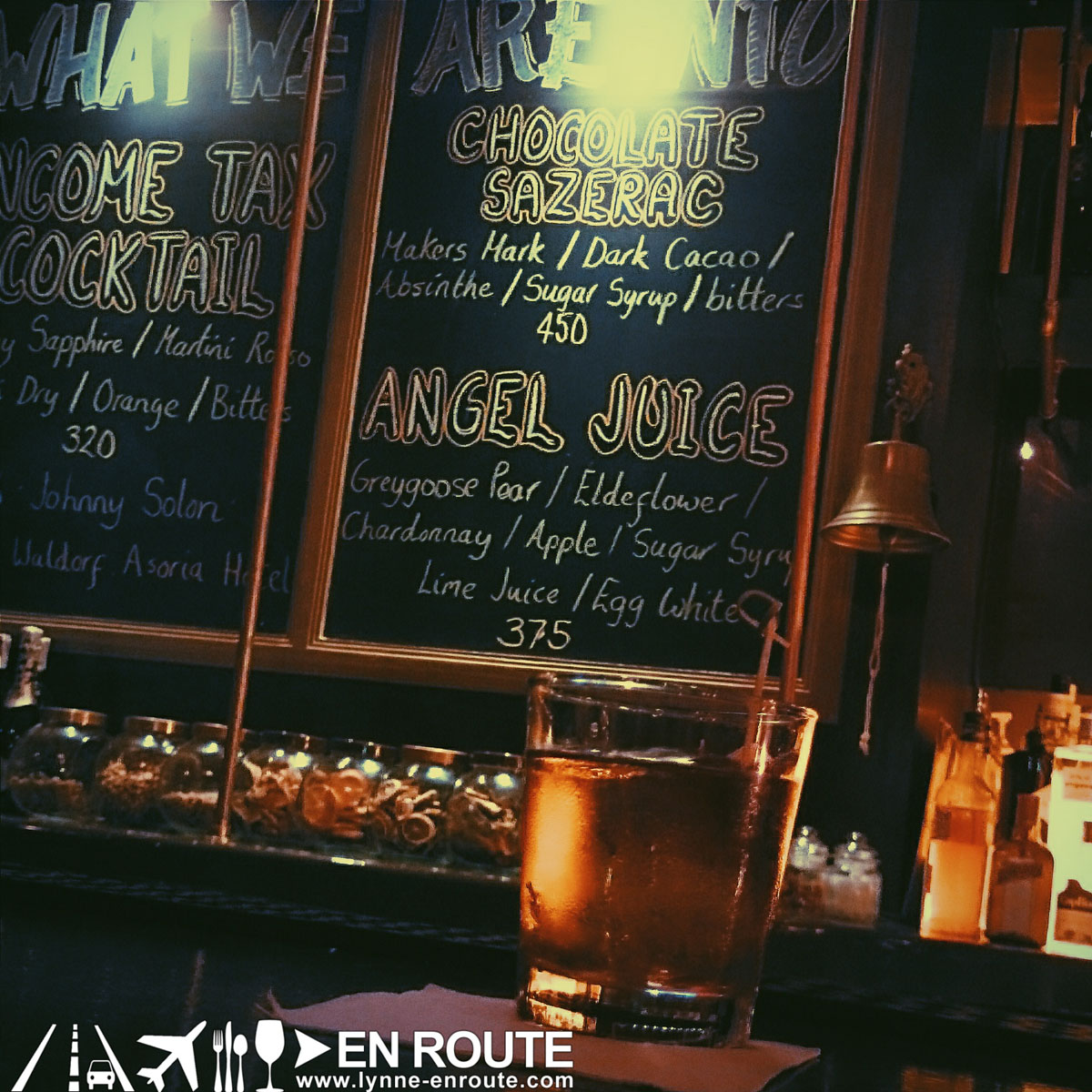 For the men who love the taste of bourbon, the Chocolate Sazerac. Its simplicity of adding a dash of a special chocolate liqueur sealed it. Ideal for those who don't know if they want something with chocolate but with alcohol in it at the same time.
But the real night cap drink to cleanse the palate and get anyone going their way? A simple Hendrick's Gin and Tonic. Cucumber notes from Hendrick's is so refreshing in the Philippines' tropical weather, it's a surprise this thing has not caught mainstream attention.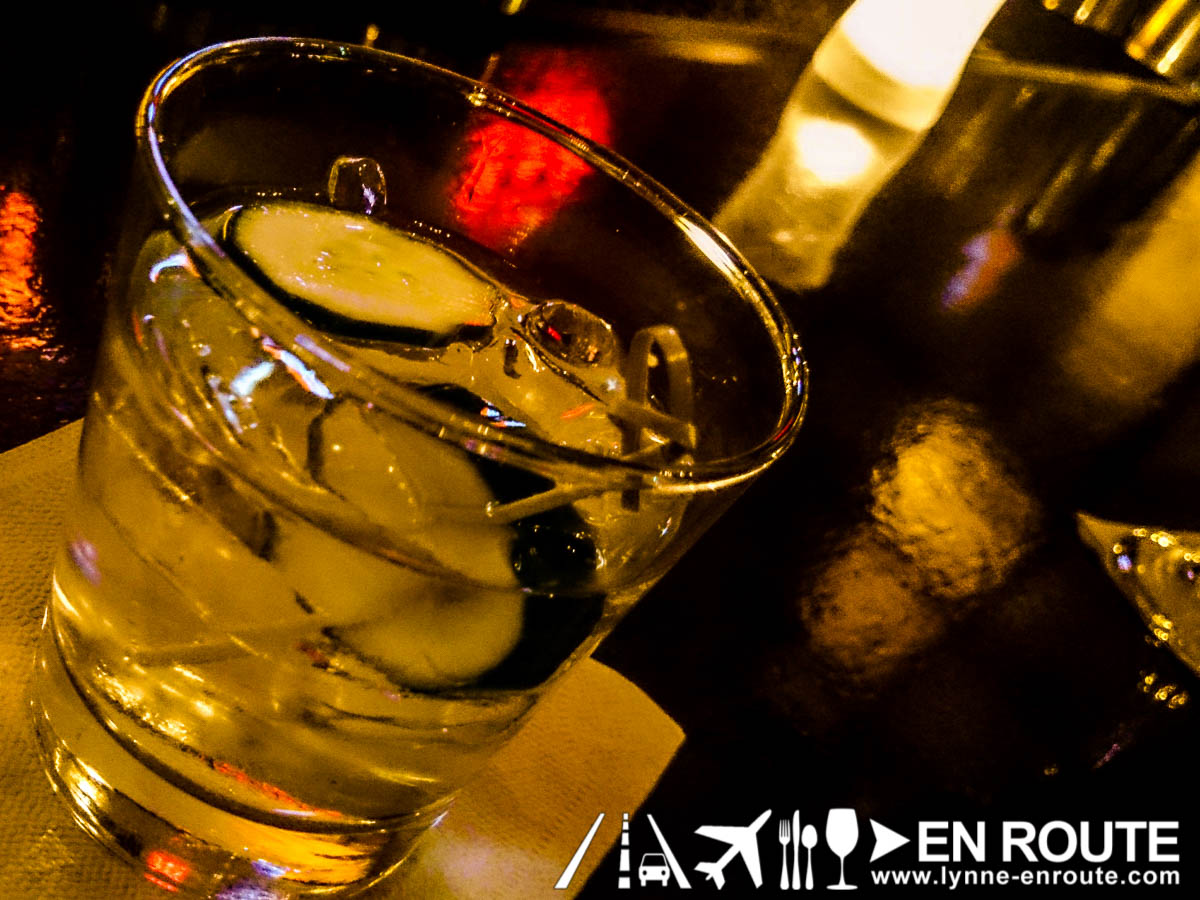 A walk well spent, and time to walk off that booze back to the hotel
Hooch is located at the ground floor of 125 V Corporate Center, L.P. Leviste, Street Salcedo Village, 1227 Makati, Philippines
Tel. Nos. +63935-546-0757 or +63926-851-8030 or +632-403-4376
Comment on this and Share it on Facebook!
comments
Powered by Facebook Comments